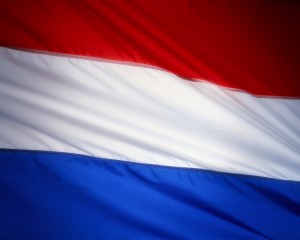 Despite the extremely poor placings that the Netherlands has achieved over the past years, artists are practically falling over themselves in their wishes to represent and defend the honour of their country.
The list of candidates that have shown interest in participation makes for impressive reading. During the course of last week, several artists put their names forward for the job, including Waylon, Gerard Joling, Gordon with his LA Voices, Tim Douwsma and Rochelle (known from the X Factor show).
Last year, Dutch singer Laura Jansen announced on Paul De Leeuw's show that she was eager to rise to the challenge. Singer Sharon den Adel from Dutch metal group Within Temptation has also expressed interest in composing a song for next year. And as if that wasn't enough for TROS, none other than Eric van Tijn, writer and composer of both Vrede (1993) and Hemel en Aarde (1998), coincidentally the two best Dutch placings in recent years, has also shown an interest in participating.
If all of the above really are serious about participation next year, then fans of the Dutch Nationaal Songfestival have a bumper line up in store. And, more importantly, the impressive line up has the potential of generating numerous major hits. It's as if artists have finally seen the light, that participation in the Nationaal Songfestival and subsequently at the Eurovision Song Contest is not at all detrimental to their careers, but quite the opposite.
The 3JS failed to advance to the final in Düsseldorf, despite being tipped to do so; instead they ended up last in their semi final. Let's hope TROS take note and decide to take a fresh approach to their selection process.