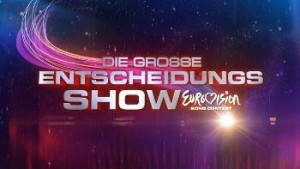 Switzerland's German-language TV station SFTV has revealed its four entrants for the national final in Kreuzlingen on 15 December.  Some big names were competing for these spots.  Did any of them make it?
Over 170 songs were submitted to SF TV in a competition open to all writers and performers.  Using the internet as a sounding board, everyone was invited to vote for their favourite four songs.  Once this poll closed, an expert jury also cast their votes to pick four songs.
Today it was announced that the following four have been lucky enough to win places at the national final in Kreuzlingen:
Anthony Bighead – Do the monkey
Heilarmsee – You and me
Jesse Ritch – Forever and a day
Melissa – The point of no return
Details of the other finalists can be found here and here.