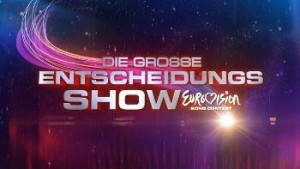 Switzerland's French broadcaster RTS has become the second TV station to nominate songs for the chance to represent their country at the 2013 Eurovision Song Contest in Malmö.
After Switzerland's Italian broadcaster RSI chose two songs in a public selection broadcast on radio in October, the French-speaking portion of the country has now chosen three songs they think could carry hopes in Sweden next May.
Unlike RSI, RTS opted for an internal selection panel to fill the three berths allocated to them.  These have been announced as the following:
Carrousel – J'avais rendez-vous"
Nicolas Fraissinet – Lève-toi
Nill Klemm –  On my Way
Nicolas Fraissinet comes from a musical family, and studied the piano at a classical and jazz conservatoire in Switzerland.  He released his first album in 2008 – Courants d'Air – which spawned concerts in France, Switzerland, Belgium and Canada.  He's also a gold medal winner from Les Jeux Francophonie in Lebanon in 2009.  His latest album – Les Métamorphoses – was released in 2011.
The final four songs for Die Grosse Entscheidungs Show on 15 December will come from German-Language broadcaster SF TV.  These have been chosen by a combination of internet and jury voting and will be announced later in November.