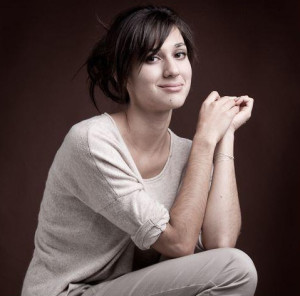 The Swiss broadcaster got its country's Eurovision bandwagon underway by being the first to choose its representatives for the national final on 15 December.  After successfully selecting Sinplus for the 2012 Contest, do the Swiss Italians know what Europe might like in Malmö next May?
As reported previously on Eurovisionary, Switzerland's Italian language broadcaster RSI would be the first to select its quota of songs for the forthcoming national final.  The Living Room night spot in former Eurovision host-town Lugano was the setting for a radio show on the channel Rete Tre.  Two songs would be selected from the show to go forward to Kreuzlingen.
The seven finalists were
1 – Theo – My Wonderful Life
2 – N2L – Smoke Out
3 – Marilise – Nobody
4 – Ally – Catch Me
5 – Chiara Dubey – Bella sera (Good evening)
6 – Vanda Palma – La farfalla va (The butterfly goes)
7 – Sohaila – But Who
The rules dictated that one would be chosen by the televoting public and one by a special jury.  After an entertaining show, the two finalists were revealed as:
Ally – Catch Me – the jury choice
Chiara Dubey – Bella sera (Good evening) – the televoting choice
You can hear Chiara's song below.  Ally's song is only available by choosing the link on the Rete Tre website below.
These two songs will now go forward to the Swiss National Final Die grosse Entscheidungs Show on 15 December in Kreuzlingen on the shores of Bodensee.  French language broadcaster RTS will select three songs internally, while German language broadcaster SFTV will choose four songs for the final via a combination of Internet televoting and jury.
www.youtube.com/watch?v=nykWGjBhOUQ
Links