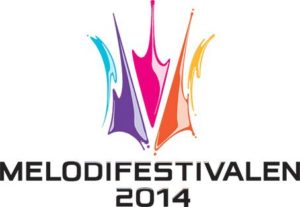 SVT announced today the basic rules for the swedish Eurovision national selction Melodifestivalen. The rules states that the songwriters will be able to upload their songs to the swedish from the 3rd to the 18th of September. It also features a new rule which will guarantee that at least 20% of the songs will have female composers/lyricists.
The news in this years basic rules is that at least 20% of the selected entries are to be written by female composers/lyricists either alone or with male colleagues.
This new rule can be seen as a result of the criticism that followed last years Melodifestivalen about the lack of female songwriters.
The basic rules looks much the same as for 2013 which means:
– 32 entries will be competing in the 2014 Melodifestival, half selected by a panel and half by the festival producers. The panel makes their selection from the submissions for the Regular contest or Public contest.
– The selection panel chooses up to 15 entries from amongst the submissions to the Regular contest, for which both lyrics and music must have been written by at least one composer/songwriter who has already had a musical work published.
– The selection panel also selects at least one entry from the submissions to the Public contest, which only accepts songs by composer(s)/songwriter(s) who have NOT already had a musical work published.
– The remaining 16 entries will get special invitations from SVT but could also be entries that SVT has selected from amongst the submissions. This group of contestants includes the winning artist (though with a different song) from the "Svensktoppen Nästa 2013" contest, who is guaranteed a place in the next
year's Melodifesitval.
The winner of Melodifestivalen 2014 will represent Sweden at the Eurovision Song Contest held in Denmark.
You might also want to read: