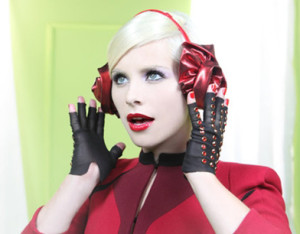 The first official presentation of the album took place on December 16th at the Kapital Theatre in Madrid and started with a DJ session by Brian Cross. In this album we can find a mixture of pop and dance music with great duets, nice lyrics and commercial rhythms.
Soraya represented Spain at the Eurovision Song Contest 2009 in Moscow, Russia, with the song La Noche Es Para Mí and nowadays, she is the Spanish dance music queen.
On the new album, called Dreamer, the songs are about how to make dreams come true and this is the album that Soraya always dreamed to do. As a professional, Soraya always wanted to record an album like this and now, six years after her beginning in the music business, she has achieved it.
Dreamer has been recognised as a great success with a presence on the world stage. The album was released on September 28th in Spain, reaching number 1 on iTunes the same day it was released and it has been considered as 2010's best dance album on that basis. Dreamer has seen the return of Soraya to the Top 10, achieving more success than its predecessor.
The first single released from the album is an electronic-dance pop song produced by French DJ Antoine Clamaran called Live Your Dreams that was named by the prestigious French radio station RADIOFG as Best Single of the Year for 2010.
Soraya is getting international fame thanks to this work produced by Xasqui and Toni Ten in collaboration with Wally López, Beduk or Juan Magán, and the promotion of the album is supported by a tour through some European and American countries.