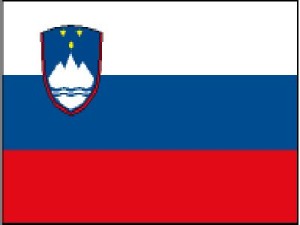 The Slovenian broadcaster RTVSLO has announced that EMA will once again be held to decide upon it's representative for Copenhagen. EMA 2014 is scheduled for the 8th of March. After being given an application deadline extension by the EBU, Slovenia finally confirmed it's participation in the Eurovision Song Contest last week. 
The Slovenian national broadcaster revealed that unlike last year, the country will hold the traditional national final better known as EMA. The broadcaster will invite a number of artists to compete in the show to take place on the 8th of March.
Miša Molk (Editor of EMA contest) and Aleksander Radić (Head of Slovenian delegation at Eurovision Song Contest)  stated that more details surrounding the participants in the selection will emerge in the upcoming weeks. Slovenia was the last country to confirm its participation at the 2014 Eurovision Song Contest following a ten-day extension granted by the EBU.
RTVSLO confirmed that the winner of EMA 2014 will be decided by tele-voting. Last year the broadcaster internally selected Hannah Mancini. She sang Straight into love in the first semi-final, only to finish last. Since their debut at Eurovision, Slovenia has hade something of a chequered track record at the contest. Their best results to date are two seventh places, achieved by Darja Švajger and Nuša Derenda with the songs Prisluhni Mi and Energy in 1995 and 2001 respectively. If you can't wait for more details of the Slovenian candidates, why not check out Hannah Mancini's performance of Straight Into Love in the dress rehearsal below.
You might also like to read: