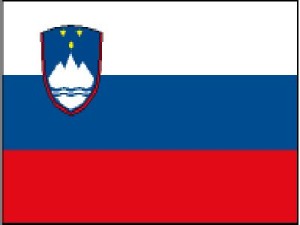 The line up for the Eurovision Song Contest 2014 in Copenhagen is complete. Today Slovenia confirmed their participation which means a total of 37 competing countries in the Danish capital.
It was a last minute confirmation. Today the Slovenian broadcaster RTVSLO finally confirmed the country's participation at the 2014 Eurovision Song Contest in Copenhagen. Due to financial reasons it has been doubtful for a long time whether Slovenia would be able to take part. To give the broadcaster a bit more time to make up their mind and look for potential sponsorships the deadline was extended until today.
With Slovenia's confirmation there will be a total number of 37 participating countries in Copenhagen – two less than there were in Malmö 2013. While with Bosnia & Hercegovina, Croatia and Serbia three countries of the former Yugoslavia had previously withdrawn from the 2014 contest, it is surely important to have another country from the Balkan region in the line up.
On Monday, January 20th, it will be determined in which semi final Slovenia will compete.
You might also like to read: 
Eurovision 2014: Artists to take active role in postcards
Eurovision 2014: Allocation draw on Monday the 20th