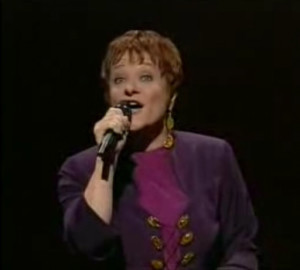 Veteran singer, actress and also a teacher, Silvi Vrait, who represented Estonia at the Eurovision Song Contest in 1994, has passed away at the age of 62. A brain tumor was given as the reason of her tragic death.
Silvi Vrait was born in 1951 in Kehra. After having studied in music, she became an English teacher in some secondary high schools, where she was also coaching vocalists at the same high schools. At the same time, her stage career kicked off after a performance on an Estonian tv channel in 1970s; musicals, tv shows and album releases followed later.
After winning the Estonian selections in 1994, Silvi had the honour of being the first Estonian representtive at the Eurovision Song Contest in Dublin. Her song Nagu Merelaine unfortunately was able to collect only two points but those pair of points saved Estonia being replaced at the bottom, they beat Lithuania.
After having a devastating brain tumor, Silvi's condition became worse in the spring when she was hospitalised in Talinn. One of her sons, also a doctor, did his very best to keep her alive but she passed away peacefully today.
Below you can watch the participating act of Silvi Vrai, Nagu Merelaine.
You might also want to read: