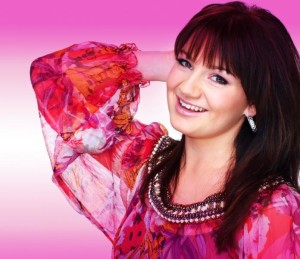 Although young Sieneke's Ik Ben Verliefd (Sha-La-Lie) failed to bring the Netherlands to the final in Oslo last year, the ambitious songtress has no regrets about her participation and fondly looks back on the event that took place almost a year ago.
The fresh faced 19 year old says to Dutch tabloid De Telegraaf that the song was what gave her career a kick start, and although failing to score with European audiences, the song clearly struck a chord with the Dutch, giving her a number one single. Although Sieneke faced mass criticism for the outdated sound of her song, she dismisses it, claiming it to be "part and parcel of the project. This was one of the greatest times of my life. I would love to do it again." She goes on to say how the year went by so quickly: "It was a fantastic year. I took part in the Nationaal Songfestival, the Eurovision Song Contest, turned 18, passed my driving test and recorded an album. Everything happened so fast!"
On the 12th of May, Sieneke will once again be at the Eurovision Song Contest, although this time in the audience, to cheer on the Dutch entrants, 3JS: "The guys of 3JS should enjoy the experience, as it all passes by so quickly. If the audience see that you enjoy performing your song on stage, then you're already a winner to them."
Sieneke goes on to add: "The song contest is great fun. If I was asked, I think I would do it again. People still probably think of me as the girl who won the Nationaal Songfestival with Sha-La-Lie", to which she apparently has no objections. So who knows, maybe 2012 will see Sieneke make her reappearance at the Dutch national selection. Only time will tell if she manages to keep her career afloat or sink into oblivion, sharing the fate of so many before her.
Links