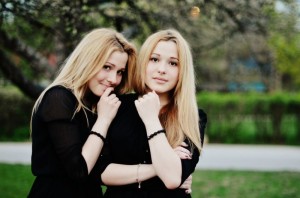 The Russian entry for the 2014 Eurovision Song Contest was presented to complete the full line-up for the contest to take place in Copenhagen in less than two months. The song to be performed by Tolmachevy Twins is called Shine.
Shine is the Russian entry that will be performed by Tolmachevy Twins who will represent Russia in the first semi-final of the Eurovision Song Contest. The song is a powerful mid-tempo style with two flawless voices.
The song is composed by Russian popular popstar Philip Kirkorov and Dimitris Kontopolous. Kirkorov represented Russia in the 1995 Eurovision Song Contest with the song Kolybelnaya dlya vulkana. He was also involved involved in other entries for Russia in 2006, Belarus in 2007 and Ukraine in 2008. Kontopolous is also not new to the contest after he composed the entries for Greece in 2009, Ukraine in 2008 and Azerbaijan in 2013.
The lyrics of Shine were penned by John Ballard, Ralph Charlie and Gerard James Borg. Ballard and Charlies did also write the lyrics for last year's Azeri entry while Borg is a Maltese prolific writer as he penned the lyrics of five Maltese entries in the Eurovision Song Contest (2000, 2002, 2004, 2007 & 2008).
Tolmachevy Twins were internally selected to represent Russia. The duo is best known for their jazzy song Vesenniy jazz who gave them victory in the 2006 Junior contest that took place in Bucharest, Romania. 
Russia owns a great track record
in the Eurovision Song Contest. Since 2004, when the semi-final format
was introduced, the country never missed a participation in the grand
final. The country debuted in 1994 and in 2008 Dima Bilan managed to bring victory home with the song Believe. Last year, Dina Garipova achieved a respectable fifth place with the song What If. 
You might also like to read: 
You can listen to the Russian entry below