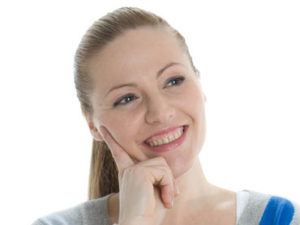 As soon as San Marino had presented its song for the 2012 Eurovision Song Contest it was immidiately expected that the song would be against EBU's rules and as such not able to participate. Today they were given a week to bring things in orden.
Friday evening San Marino presented the song Facebook Uh Oh Oh as the song Valentina Monetta were to sing in Baku in May hoping to do the little country proud. As we pointed out then it was likely that the song would not pass EBU's reference group and today they indeed decided that the song is going against the rule 1.2.2.g "No commercial messages of any kind shall be allowed". With Facebook clearly being a trademark for the largest social network the song was breaking that rule. As EBU says: "The Reference Group concluded that due to the title and repetitive presence of the trademark 'Facebook', the song contains a commercial message and is therefor not eligable to participate in the Eurovision Song Contest".
San Marino has now beeen given until the 22nd of March at 12:00 CET to hand in either a new song or a change of lyrics. It has been speculated that the well established songwriters clearly were aware of this and therefore already has another song ready – or alternative lyrics, but in case they do not manage to live up to this new deadline a disqualification is next step.
From the broadcaster SMtv the following statement has been made public: "It was a parody, with reference to the world of social-networks and Facebook has been and remains the most famous one. The right of satire is internationally recognized and on this San Marino has based and presented its song". They add that they do intend to live up to the new deadline set by the EBU. 
Read also:
Valentina will sing Facebook Uh, Oh, Oh for San Marino…and Ralph Siegel is back
Is San Marino breaking EBU's rules – Is Facebook a commercial brand? 
In 1987 Sweden had to change their lyrics as it involved Coca Cola and in 2009 Georgia had to leave the competion as they refused to change their lyrics. Other small cases of brands being used is however allowed as we saw in 2006 with Las Ketchup mentioning Dior in their song Un Blodymary or Latvia's Intars Busulis in 2009 mentioning the two car brands Mercedes and Volvo in Probka.