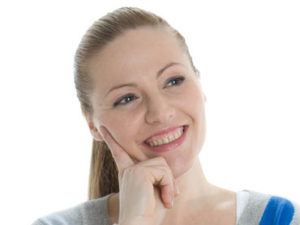 In a special programme broadcast tonight by SMTV the song for San Marino by Valentina Monetta was presented.  It is called Facebook Uh, Oh, Oh and is co-written by Eurovision legend, Ralph Siegel.
It was announced earlier this week that Valentina would represent the oldest republic in the world at the 2012 Eurovision Song Contest.  Several of Valentina's friends appeared in the show by a live Skype link up to wish her luck.  They included famous Italian singer, Little Tony.
Ralph Siegel also joined the live link up to wish Valentina look and he said how much he believed in the song.  Facebook Uh, Oh, Oh is composed by Ralph Siegel, Jose Rodriguez and Timothy Toughton.
Valentina is excited about the song and representing San Marino in Baku. She is nervous but is preparing to find the right balance and mood and is looking forward to meeting Eurovision fans.  She believes in herself and her voice.
The official video was then presented and the song is a happy and upbeat song about the joys of the social network.
San Marino will compete in the first semi final in Baku on 22 May. You can see the video of Facebook Uh, Oh, Oh below.