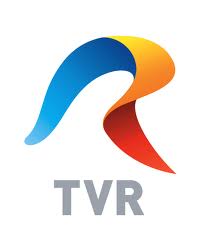 Regular achievers Romania today became the latest country to reveal plans for choosing a song for the 2013 Eurovision Song Contest in Malmö.  
Romania has consistently made the Saturday night final of the Eurovision Song Contest.  State broadcaster TVR, Dan Manoliu, the project manager for Eurovision, has now made an open call for songs from today (14 January).
The call for songs will last until Sunday 3 February.  There is no restriction on the nationality of performers or writers.  After this closing date, TVR will arrange auditions in Iaşi, Cluj, Timişoara, Craiova and Bucharest that will take place between 6 and 14 February.  The songs must be performed live, although the use of a backing track is permitted.
On 18 February, TVR will reveal the songs that will perform in two semi-finals on Saturday 23 and Sunday 24 February.  A final decision on the number is to be decided, but will be between 24 and 28 songs.  The top six songs in each semi-final will then perform in the national final, to be held in Bucharest on Saturday 9 March. 
Dan Manoliu said, "We have decided, this year, to facilitate the access of as many artists and composers as possible for the Eurovision National Selection. That's how the idea of involving the territorial studios came. This way, those who want to apply have the chance to convince the members of the jury on the spot. We hope, this way, to motivate young composers and artists and, why not, discover new talents. Besides, we can thus be sure that the singers are perfectly able to perform live their entries, as they will be performed in the contest". 
After a shaky start in the mid-1990s, Romanian has performed at every Saturday night final since 2000.  The best placing – third – was achieved first by Luminiţa Anghel & Sistem performing Let me try in 2005, and more recently by Paula Seling & Ovi performing Playing with fire in 2010.
In 2012, Mandinga performed Zaleilah and finished 12th.  You can watch their performance in 3D below if you have 3D glasses, but also in 2D.

You may also be interested in reading:
Links