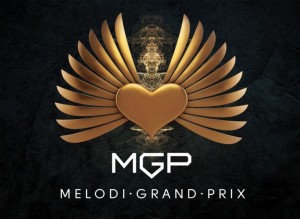 With the submissions deadline for next year's edition of Melodi Grand Prix coming to a close last Sunday, project manager Vivi Stenberg revealed to Norwegian media today that a total of 600 entries had been sent in to the broadcaster.
Following Margaret Berger's impressive fourth placing in Malmö earlier this year with I Feed You My Love, interest for the contest shows no sign in of waning in Norway. Next year's contest will be the second for Vivi Stenberg, who spoke to Norwegian media telling of how happy she was with the variety of entries that had been submitted. In addition to the 600 songs submitted to broadcaster NRK, Stenberg together with a specially appointed group will invite an additional number of artists and songwriters to compete in the annual spectacle. So far, things are looking extremely promising: "There are quite a few names that I know nothing about and there are a lot of hopeful songwriters who have sent in entries who haven't previously participated. But in addition to these, there are a substantial number of well established names, some of which have taken part in Melodi Grand Prix earlier", she told tablid VG today.
Stenberg also thinks that her job as project manager has been made considerably easier thanks to the success of the likes of both Margaret Berger and Adelén, making people realise the actual potential of the contest. From the beginning of October, Stenberg, together with a number of handpicked helpers will begin the arduous task of listening through all of the submitted entries, which she expects will take the best part of a month to complete.
As revealed by NRK earlier this year, the preselection process will consist of three weekly programmes, each presenting five candidates, three of which will be awarded a ticket to the final. In addition, each programme will feature reports, following a songwriter/artist time from the time they are informed that they are in the running for Melodi Grand Prix until they perform on stage for the first time. For more details surrounding the popular Norwegian preselection stay tuned to EuroVisionary – we will bring you news on names, songs and other tidbits as soon as they become available.
You might also like to read: