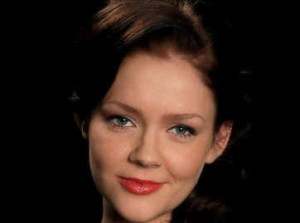 After a second investigation Danish broadcaster, DR, has decided to disqualify the song Nowhere due to breaking the rules about when it was allowed to be published. 
Thursday 10 songs were presented on a press conference in Copenhagen. They should all be participating in the 2012 Dansk Melodi Grand Prix to be held on the 21st of January. It however did not take long before fans started discussing that one of the songs, Nowhere, was already online and had been regular since October. They also found out that the song already in July had been available on Youtube and Facebook via the artist, Tine Lyngaaard herself. Although she quickly deleted it as fans started talking about it several reported that they were faster than her and managed to get screenshots taken.
DR went into the case and first concluded that the song could continue in the competition as EBU's rules about it not being commerically available before the 1st of September had not been broken. That decision did not match with fans having screenshots proving that Tine had made it public herself in July and 24 hours after the first decision the broadcaster announced that they would make another investigation. The result of that came tonight and this time DR appears to be sure in their case: "We have in the weekend been in contact with EBU and based on the current information they estimate that the song would not be able to participate in the Eurovision Song Contest. If Nowhere should win the Dansk Melodi Grand Prix we can't take the chance that EBU would disqualify it", Jan Lagermand Lundme, entertainment boss at DR, explains.
DR adds that they will now look into if the rules about when a song is allowed to be published and where should be changed for 2013.
Tine Lynggaard, whose artist name is Valen:tine, is naturally disapointed. She says: "Since Friday both me and DR have hoped that we were able to find a good solution to the siutuation and keep the song in the competition. Now the reality is unfortunately another one". She do admit that it was herself who put in on Youtube in July, but as this was before it was suggested to send the song in for the Danish final she did not think about any problems in that.