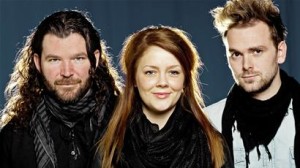 Thursday it was presented as being one of the 10 songs competing in the Danish final in just two weeks. The same afternoon it looked like it would be disqualified, but Friday the Danish broadcaster cleared it – now however they have opened the investigation again.
The song Nowhere certainly gets plenty of attention these days as the fans wants it disqualified and Danish broadcaster, DR, first cleared it, but now am looking at it again.
As fans started talking about already shortly after the press conference then the song was available to listen to on MusicXray. There it had been public since October, but evidences on the singers own Facebook and Twitter profiles showed that it had been published on Youtube already in July – which would be a clear break on EBU's rules, which says that the song must not have been commercially released before the 1st of September. 
DR cleared the song in the first place only focusing on the one website where it was published in October – and because the singer said she was not aware of that the song had ended up there.
This evening DR then opened the case again now focusing on the publication on Youtube and Facebook in July. This interest in looking at it again might have come as fans kept saying that though Tine Lynggaard deleted all the posts on her Twitter and Facebook account from July the same afternoon then they were faster than her and managed to take screenshots before she deleted them. Jan Lagerman Lundme, entertainment boss at DR now says: "It is important that we – before we make decision about anything – know 100% what has happened. As it is right now the song is still in the Dansk Melodi Grand Prix" and adds that "new things have come forward, which does that we need to look closer at it and which consequences it has".
EuroVisionary will keep you updated on whether or not this song makes it to the Danish final.