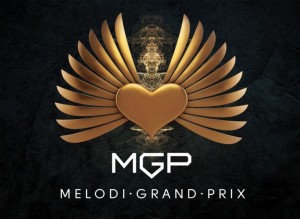 Norway acheived their best placing in a good few years with Margaret Berger and her highly contemporary entry I Feed You My Love. Broadcaster NRK is looking to replicate the success next year, opening for submissions as of today.
Even before this year's final had been held, broadcaster NRK announced plans to revise the national final format of Melodi Grand Prix. After losing out in the viewing wars, plans were revealed to scrap the semi finals that had been in place since 2008, concentrating instead on one sole final, which seems to be the recipe for success for neighbouring Danes at the contest this year. Vivi Stenberg had much to prove, debuting as project supervisor for the successful show, following the departure of Per Sundnes from NRK. Things certainly got off to a flying start for her, with Berger reaching fourth place for Norway, thus ending the string of disastrous results by Didrik Solli-Tangen, Stella Mwangi and Tooji. Stenberg promised viewers and fans alike a different approach to the contest, with far greater focus on the quality of music in the contest, something she excelled in. This year's contest generated major chart hits, not only in the shape of the winning entry, but also the second and third placed entries Bombo and I Love You Te Quiero.
Stenberg promises the same dedication of seeking out top tunes for next year's final, opening for submissions from today with a deadline set for the 15th of September. Further plans for next year's final are firmly under wraps for the moment. NRK is however currently looking at ways of how they can use a series of programmes in the run up to the national final, also expected to take place in Oslo Spektrum next year. With Stenberg looking to continue the positive trend started by Margaret Berger this year, she tells NRK.no: "I want great entries that span all genres and reflect all music tastes here in Norway. I hope I'm in for some surprises….There isn't really a typical Melodi Grand Prix genre. I hope the best composers and songwriters in the country see this for the opportunity it is. We want to showcase innovative, Norwegian music to the public and hope others will help us to create a fantastic music show in the process…" she states. Stenberg goes on to say that "We aim to tell more of a story around all participants, giving viewers a deeper inisght into those standing on stage and their entries. It will be so exciting, but at the same time, it's pretty terrifying to make changes to something that's been around for the past fifty years. We'll approach the task with the respect it deserves", she concluded.
As in accordance with EBU rules, all potential entries may not have been published or performed previously. Although organisers are especially keen for Norwegian composers to submit entries, overseas composers are also invited to take part. Rules and regulations surrounding next year's selection can be found in Norwegian and in English on the NRK website.All finalists are expected to be chosen by some point during November
You might also like to read: