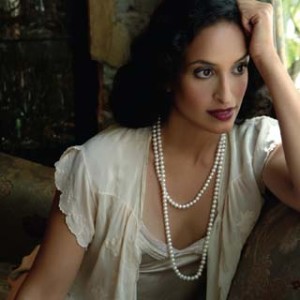 Noa will tour in Germany with one of the finest repertoires of her career to pay a tribute to some of the songs that have inspired her personally. She promises that her concerts will be a great celebration with music, energy, passion and diversity.
Noa, who in her home country is known by her given name Archinoam Nini, is the Israel's leading international artist who, together with Palestinian singer and songwriter Mira Awad, represented Israel at the 2009 Eurovision Song Contest singing There Must Be Another Way.
Throughout her entire career she has performed her deep and poetic lyrics and the beautiful compositions, which represent the best Hebrew's musical tradition at the major venues worldwide.
Now, she is thrilled to be performing in Germany. Her concerts feature her musical director and arranger Gil Dor on guitars, Gadi Seri on percussion and the extraordinary Solis String Quartet from Naples. They all together have created a very unique style of playing that is both modern and classic, percussive and melodic.
Noa and Gil have had various different ensembles since their early days as an acoustic duet and now they have added the wonderful Solis String Quartet to their stage show. The meeting between the Israeli duo and the Neapolitan quartet has brought a wonderful new dimension to Noa's music.
Their chemistry as an ensemble is the result of almost ten years of fruitful collaboration and their versatility enables them to perform a wide range of materials and styles.
They have chosen a selection of songs from her latest album Classic Noa in Hebrew, English, Yemenite and Neapolitan. Some things will be familiar to their fans but with new arrangements and sound. There will be also totally new things such as some pieces that they have never recorded and exist only in the live performance.
The concert dates are as follow:
Nov. 16th. Düsseldorf, Robert Schumann Saal
Nov. 17th. Dortmund, Konzerthaus
Nov. 25th. Hamburg, Kleine Musikhalle
Nov. 26th. Berlin, UdK
Nov. 28th. München, Prinzregententheater
After her tour around Germany she will visit Switzerland with a concert that will take place on November 29 at the Kaufleuten in Zurich.
Last year EuroVisionary recorded a video from a Mira Awad concert in Madrid, which you can find in our article about the concert.
Links