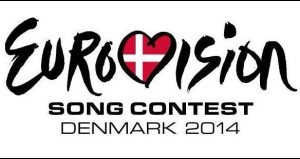 We don't yet know the host city for next year's Eurovision Song Contest, but today DR, the Danish broadcaster, announced that the contest has been moved to one week earlier than originally planned. Three cities are still in the running as host.
Out of the 5 Danish cities originally interested in hosting the 2014 Eurovision Song Contest Fredericia and Aalborg pulled out leaving it a choice between Horsens, Herning and the capital Copenhagen, but the confusion wasn't done with that as one of the most likely arena in Copenhagen later pulled out as well.
Today it was announced that the dates will be changed as well. The final will now be held on Saturday the 10th of May 2014 with the two semi-finals on the 6th and 8th. This most likely means that the rehearsals will start on 27th or 28th of April.
Executive Producer on the Eurovision Song Contest in Denmark, Pernille Gaardbo, says that "We have tried to find a date, which fits the cities competing for the hostship, but also our European neighbours". She continues saying that it will be after the holiday, the decision about which city will be hosting the event, will be made.
You might also want to read:
 – No 2014 Eurovision Song Contest in Parken
 – Eurovision 2014: Fredericia withdraw its host application
 – Eurovision 2014: Aalborg pulls out as possible host city
 – DR announced Executive Producer for the 2014 Eurovision Song Contest