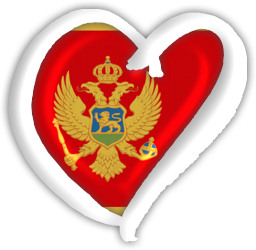 RTCG (Radio Televizija Crne Gore) have withdrawn from the 2010 Eurovision Song Contest in Oslo citing financial reasons. The broadcaster told the local press that the decision had been taken in order to reach financial consolidation after three years as independent state.
Montenegro debuted in the Eurovision Song Contest as an independent country in 2007. Before that, they were participating with Serbia as Serbia & Montenegro, and long before that as a Yugoslavia. A scandal happened in 2006 between Serbia & Montenegro because of fake voting from the Montenegrin juries. As a result, Serbia and Montenegro didn't have an entry that year and they received a ban from the Eurovision Song Contest for 4-5 years. A few months later, these two countries became independent and were separated, so the punishment was suspended. Next year, Serbia won on competition.
Here is the Montenegrin singer from the 2009 contest in Moscow.
Links