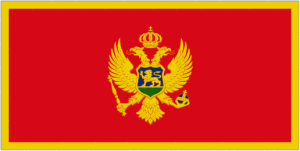 Macedonian broadcaster, RTCG, has confirmed that it will not participate at the 2011 Eurovision Song Contest 2011 in Germany.
The country made its solo debut in the 2007, with Stevan Faddy and the song Ajde, kroči. They achieved poor results without qualifying to the final. In 2008 in Belgrade, Stefan Filipović participated, singing Zauvjek volim te (14th place in semi-final) and in Moscow they had Andrea Demirović with Just Get Out of My Life, maybe the best ranked till then in 11th position in semi-final.
In November 2009, RTCG announced that Montenegro will withdraw from the 2010 contest, owing to financial difficulties at the broadcaster. RTCG submitted an application for the 2011 contest, but broadcaster RTCG has announced today that they will step aside this year's contest also.
Finances dictated that Macedonia cannot afford the huge costs which Eurovision definitely includes, so Montenegro will not take a part in the 56th Eurovision Song Contest in Germany.
So, good luck in 2012.