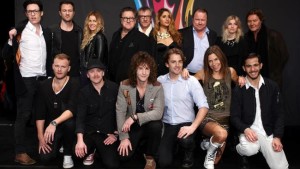 On Saturday it's time for the third heat of Melodifestivalen 2013. In this heat we will see a double Eurovision participant up against an Idol winner and two singers who have been close to become the swedish representative at Eurovision.
Song number 1: Eddie Razaz – Alibi (Written by: Peter Boström, Thomas G:son)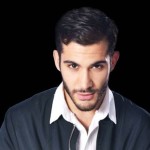 Eddie Razaz has no prior experienced with Melodifestivalen, but competing in a music TV show is not unfamilar to him as he came 6th in the Swedish Idol in 2009. Shortly after that he started the band Rebound together with another Idol colleague, but Eddie has now decided that it is time to go solo – and there his participation in Melodifestivalen fits perfect.
The song is written by the very experienced Eurovision songwriter Thomas G:son who once again got together with Peter Boström. Last year they wrote Sweden's Eurovision winner Euphoria, and though they failed making it to the super final in this year's Danish final where Daze sang their song We Own The Universe, it is still two who knows how a good catchy Eurovision song sounds like.  
Song number 2: Elin Petersson – Island (Written by: Elin Petersson)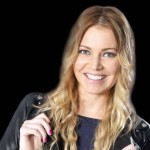 Elin won her place in Melodifestivalen via the prior competition titled "Allmänhetens tävling" where non established songwriters could fight for one spot in the Swedish selection. The winner was Elin Petersson and she sings the song herself. Professionally she is studying music while earning her living as a personal assistant. She is however hoping that this participation will make her able to release an album with her own songs.
Song number 3:  Ravaillacz – En Riktig Jävla Schlager (Written by: Kjell Jennstig, Leif Goldkuhl and Henrik Dorsin)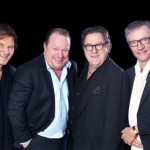 As a group Ravaillacz is totally unknown, but indivudually they are very much the opposite. The group consists of Tommy Körberg, Claes Malmberg, Johan Rabaeus and Mats Ronander. To Eurovision followers mainly Tommy Körberg will sound familar. He represented Sweden at the Eurovision Song Contest in 1969 and 1988. Those being his only participations in Melodifestivalen he can brag about having won every time he took part. Claes is a well known comedian who also hosted Melodifestivalen back in 1992. Johan is an actor and Mats a musician and none of those two have been involved with Melodifestivalen before, though Mats has previously been married to Danish singer Sanne Salomonsen, who sang Higher Ground in the Swedish selection in 2005 where she made it to the final. 
Song number 4: Amanda Fondell – Dumb (Written by: Freja Blomberg, Fredrik Samsson)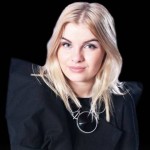 Just like Eddie (song nr. 1) Amanda also comes from Idol, although in her case even more succesfull as she actually won it last year. Her winning song All This Way went nr. 1 on the Swedish single chart. Everything has gone so fast for her that she didn't even have time to think about if a Melodifestivalen participation was something for her. She was offered the song and then it just ended up being like that. She describes the song as a dramatic and mysterious pop song and she metions Loreen's Euphoria as her favourite entry. It will be interesting to see if the song reminds of that one.
Song number 5: Martin Rolinski – In And Out Of Love (Written by: Thomas G:son, Andreas Rickstrand and Martin Rolinski)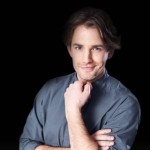 Martin Rolinski, born in Sweden by polish parents 30 years ago, is known as the singer and front figure of the pop group BWO. Martin was discovered in the talent show "Popstars" by the Army of Lovers member and song writer Alexander Bard. Together with Marina Schiptjenko they formed the group BWO in 2003. The band had a number of hits between the years 2004 to 2009 both in Sweden and in countries like Russia and Ukraine. During these years the group participated no less than 4 times: 2005 with the song Gone (5th in the second heat in Linköping), 2006 with Temple Of Love (2nd in the final), 2008 with Lay Your Love On Me (3rd in the final) and 2009 with the song Your'e Not Alone (reached the second chance heat in Norrköping). After 2009 the group took a timeout and now Martin Rolinski is ready to take on his 5th MF appearance – now as a solo artist. The song is written by Martin himself, Andreas Rickstrand and Thomas G:son.
Song number 6: Caroline af Ugglas – Hon har inte (Written by: Heinz Liljedahl, Caroline af Ugglas)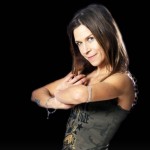 Caroline af Ugglas was born in 1972. She made her debut in Melodifestivalen 2007 when she sang Tro på dig in the 4th heat in Gävle where she ended up in 6th place. In 2009 Caroline was back with the Janis Joplin-inspired song Snälla, snälla and ended up 3rd in the first heat in Gothenburg, thereby getting a new chance to qualify in the Second chance heat in Norrköping. Here she won a place to the final after a tight duel with Star Pilots with less than 4000 votes after one of the most voted duels in the history of Meloidfestivalen. Caroline had now also won the swedish peoples hearts and was involved in what must be counted as one of the most thrilling voting procedures in Melodifestvalens history. In the end Caroline was only less than 4000 votes from being the swedish representative in Moscow but instead it was Malena Ernman who claimed the first place. Just like in 2009 and 2007 Caroline has written her song together with her husband Heinz Liljedahl. 
Song number 7: State of Drama – Falling (Written by: Göran Werner, Sebastian Hallifax, Emil Gullhamn, James Hallifax)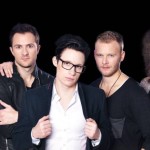 State of drama is an alternative pop/rock band with five male members from Borås and Gothenburg: Emil Gullhamn (Vocals), Sebastian Hallifax (drums), Stefan Koro (keyboard)s, Rickard Olausson (Guitar), and John Isacsson (Bass). The band took a second place in the competition "Svensktoppen nästa" in 2009. After a victory in the competition "Metro on Stage" 2012 they have focused on recording their first album. The song they have entered with in Melodifestivalen is said to be in a true American high school movie style.
Song number 8: Janet Leon – Heartstrings (Written by: Fredrik Kempe, Anton Malmberg Hård af Segerstad)
22-year old Janet Leon is still a quite unknown name to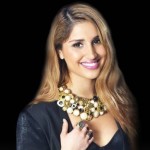 the swedes although she has worked with music for many years. Between 2002 and 2004 she toured around the U.S. as part of the girl group Play. In 2009 the TV viewers could follow tha launch of Janets solo career in the program called "Made in Sweden. Janet writes her own songs and think that has helped her to develop as an artist. This time however her song is written by Anton Malmberg Hård af Segerstad and the very experienced song writer Fredrik Kempe. This will be Janets debut in Melodifestivalen.
This article has been written by Tommy Engström together with Charlotte Jensen.
You might also want to read: