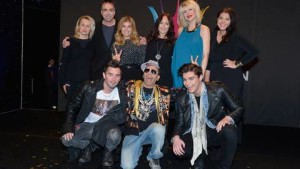 What does heavy metal singer Joacim Cans, Swedish celebrity Pernilla Wahlgren and Swedish actor Rikard Wolff have in common? They are all participating in the second heat of Melodifestivalen 2013 together with last years whirlwind Sean Banan and debutant's Anton Ewald and Felicia Olsson.
Song number 1: Anton Ewald – Begging
(Fredrik Kempe and Anton Malmberg Hård af Segerstad)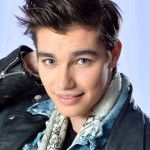 Anton Ewald got his education in dance at The Royal Swedish Ballet School. He was only fourteen when he performed as a professional dancer on tv for the first time. Since then he has been involved in Melodifestivalen two times. The first time was as a dancer behind Velvet when she participated with the song The Queen. Last year you could see him as a dancer in Andreas Lundstedt's performance and as choir in Danny Saucedo's performance, he was also the choreographer for both Andreas and Danny's performances. This year Anton choreographed his performance himself, but he admits that he asked his friend Jennie Widegren (Jennie has been involved as a choreographer in several Melodifestivalen performances) for help as well as his choir.  In an interview with SVT he stats "This is so much me, and I only hope that people will appreciate it". This is Antons debut as an artist in Melodifestivalen.
Song number 2: Felicia Olsson – Make Me No 1
(Amir Aly, Henrik Wikström, Ingela Pling Forsman and Maria Haukaas Mittet)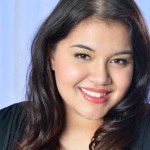 Felicia Olsson is 18 years old and studies Natural Science in high school in her hometown Eskilstuna. This is her debut in Melodifestivalen, and even though she thinks it's a big deal to participate in Melodifestivalen she also thinks it's nice to be kind of a mystery to the audience. It's an emotionally charged song about not wanting to be number two anymore. In an interview with SVT she says that It's fantastic to get this chance".
Felicia's song is written by Amir Aly, Henrik Wikström, Ingela Pling Forsman and Maria Haukaas Mittet, all very well known names in Melodifestivalen and Eurovison Song Contest context. Maria Haukaas Mittet represented Norway in Eurovison Song Contest 2008 with the song Hold on, be strong. She participated in Melodifestivalen 2009 together with Swedish artist Anna Sahlene singing Killing me tenderly, a song composed by Henrik Wikström who is one of Maria's co-composers to this song. He is also one of the composers behind Carola's song Invincible. Ingela Pling Forsman have composed several Melodifestivalen entries over the years, Jan Johansen's Se på mig and Jill Johnson's Kärleken är among others.
Song number 3: Joacim Cans – Annelie
(Joacim Cans)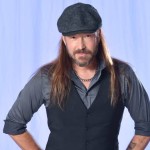 As a teenager Joacim pursued a career as swimmer, and was even a member of the national junior team for a while. But soon he was all into music. Joacim is the lead singer of heavy metal band Hammerfall, formed in Gothenburg in 1993. In total Hammerfall has released 11 albums and have been awarded three gold records. They have been very successful not only in Sweden but also in several countries in Europe and Latin America. As the lead singer of Hammerfall Joacim has been on several tour in Sweden and abroad. In 2008 Joacim participated in Swedsih TV-show Körslaget (based on Clash of the choirs) and won against the six other competing artists. This is Joacim's debut in Melodifestivalen.
Song number 4: Swedish House Wives – On Top of the World
(Peter Boström and Thomas G:son)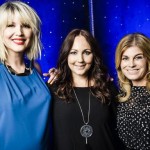 The group Swedish House Wives consists of the three very well known Swedish artists, Pernilla Wahlgren, Jenny Silver and Hanna Hedlund. All three girls have participated in Melodifestivalen before, this is however the first time the trio participates as group. It was not their own idea to form a group, but they all thought sounded fun and unexpected when they got the question. Pernilla Wahlgren have participated in Melodifestivalen four times before, in 1985 with Piccadilly Circus, 1991 with Tvillingsjäl, 2003 with Let your spirit fly (together with Jan Johansen) and 2010 with Jag vill om du vågar. Hanna Hedlund have participated two times before in Melodifestivalen, 2000 with Anropar försvunnen and 2002 with Big time party which was performed together with her sister Lina Hedlund. Like Hanna, Jenny Silver also participated two times before, in 2010 with A place to stay and 2011 with Something in your eyes. 
Song number 5: Erik Segerstedt & Tone Damli – Hello Goodbye
(Robin Fredriksson, Mattias Larsson and Måns Zelmerlöw)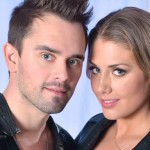 29 year old Erik Segerstedt was born in the Swedish small town Uddevalla. He got his big breakthrough was in 2006 when he participated in Swedish Idol and finished as a runner up.
The year after, in 2007 he formed the group E.M.D with Danny Saucedo and Mattias Andréasson. Erik participated in season two of Körslaget 2008-09 and finished as a runner up behind Hanna Hedlund who once again is one of his competitors as she is a member of Swedish House Wives.
In 2009 Erik participated in Melodifestivalen for the first time with E.M.D and the song Baby Goodbye.
This time Erik participates together with Norwegian artist Tone Damli. 24 year old Tone Damli is born in Norwegian town Sogndal. She participated in Norwegian Idol 2005 and just like Erik she finished as a runner up. Since her participation in Norwegian Idol she has been seen i Norwegian TV-shows like Dancing with the stars. In 2009 she participated in Norwegian Melodi Grand Prix with the song Butterflies and once again finished as a runner up behind Alexander Rybak.
In 2012 she recorded the song Imagine together with former Melodifestivalen winner Eric Saade. This is Tone's first time in Melodifestivalen.
Song number 6: Louise Hoffsten – Only The Dead Fish Follow The Stream
(Louise Hoffsten, Sandra Bjurman and Stefan Örn)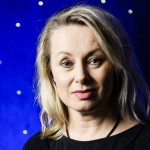 Louise Hoffsten is a well known name to the Swedish audience. Growing up she came in contact with music very early since her father was a musician. Her own career as a musician began in the mid 80's but she didn't get her big breakthrough until 1993 when she released her album Rhythm & Blonde containing hits like Let the best man win and Hit me with your lovething.
During her career Louise Hoffsten has released 16 albums including a collection CD and a live performance CD.
In the mid 90's Louise was diagnosed with multiple sclerosis. In 2012 she participated in Swedish tv-show Körslaget. This is Louise's first time in Melodifestivalen.
Song number 7: Rikard Wolff – En förlorad sommar
(Tomas Andersson Wij)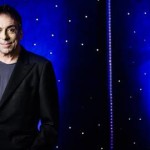 Debutant Rikard Wolff is a well known and loved entertainer in Sweden and both a singer and an actor. He has been working in theatres and with music since the early 80's but his big breakthrough to the general Swedish audience was as an actor in the movie Änglagård where he co-starred with last years host of Melodifestivalen Helena Bergström.
He has released 9 albums, both with own songs and interpretations of other artists like for example Édith Piaf.
He has also acted in several theatre productions and like Hamlet, A midsummer night's dream, Waiting for Godot and musicals like A chorus line and Cabaret. The composer of Rikard's song En förlorad sommar is Tomas Andersson Wij. He was the opening act of Meldifestivalen 2007 interpreting Carola's song Invincible.  
Song number 8: Sean Banan – Copacabanana
(Sean Banan, Ola Lindholm, Hans Blomberg and Joakim Larsson)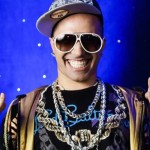 Sean Banan or Sean Samadi which his real name is was first seen on Swedish TV in 2006 in Swedish TV-show Floorfiller.
Since his TV debut Sean Banan has been seen in different Swedish TV shows like Cirkus Möller, Äntligen fredag and Sommarkrysset. He also made a film called Sean Banan intu Seanfrica co-starring with former Melodifestivalen participant Kicki Danielsson. The movie was criticised as it displays a prejudiced view of black Africans. In 2010 he had the three songs Skaka rumpa, Puss puss and Gott nytt jul on the Swedish singles chart. In 2012 he participated for the first time in Melodifestivalen with the song Sean den förste banan. He got through to the second chance round but was eliminated in a head to head battle with Thorsten Flinck. Sean Banan participates for the second time in Melodifestivalen.