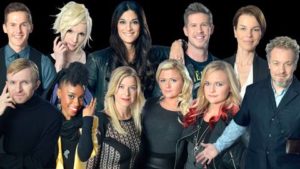 In the six coming Saturdays Sweden will pick who will represent the country at the Eurovision Song Contest in Malmö. The first heat is held in the town of Karlskrona on 2nd February 20:00 CET. Among the eight performers we find one of last years big breakthrough performers, an award winning veteran and a young rising artist who already has many followers.
Song number 1: David Lindgren – Skyline (Music & Lyrics : Fernando Fuentes, Henrik Nordenback & Christian Fast)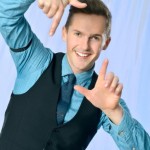 30-year-old musical artist David Lindgren was one of the biggest sensations in Melodifestivalen 2012. Despite being fairly unknown his bouncy and upbeat song Shout It Out made it to the final by winning the heat in Gothenburg. In the final David ended up in a respectable 4th place and became a big radio hit in Sweden.
The song Skyline is an upbeat song and David promises that the dancing will play an importand part of the number. One of the songwriters, Fernando Fuentes, was also one of the men who wrote Davids song from last year.
Song number 2: Cookies 'N' Beans – Burning Flags (Music & Lyrics : Fredrik Kempe)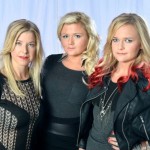 The female trio Cookies 'N' Beans consists of Charlotte Centervall, Frida Öhrn and Linda Ström. Country is the musicstyle that the group represents. In 2009 the girls took part Melodifestivalen and ended up at a 5th place in the second heat in Skellefteå with the song What If.
Burning Flags is described as a dramatic and powerful song. It is written by the well known songwriter Fredrik Kempe who among many songs wrote Eric Saades Popular which ended up in 3rd place at ESC 2012.
Song number 3: Jay-Jay Johanson – Paris (Music & Lyrics : Jay-Jay Johanson)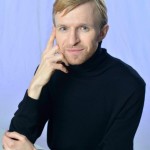 Jay Johanson, original name Jäje Johansson, is a relatively unkown name in Sweden and has instead enjoyed success elsewhere in Europe where his career took off after releasing his first album in 1997. Since the debut he has released a total of eight albums. Most of his songs has a melanchonic sound.  
This will Jay-Jays debut in Melodifestivalen. The song Paris is written by Jay-Jay himself and is described as a dramatic and dynamic song about a walk in Paris.
Song number 4: Mary N'diaye – Gosa (Music & Lyrics: Johan Åsgärde, Mattias Frändå & Mary N'diaye)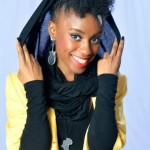 Mary N'diaye was born in 1987 in Stockholm. At early age she discovered Michael Jackson and Whitney Houston. With their musical influences she knew that music would play a part of her destiny. In 2010 she realeased her first single Dumb Dumb and in 2012 she took part in the talent show The Voice.
Mary tells that she wrote Gosa with the goal being that the song would be selected to Melodifestivalen. The song is meant to transmit and leave a feeling of happiness to the listeners.

Song number 5: Eric Gadd – Vi kommer aldrig att förlora (Music & Lyrics: Eric Gadd, Thomas Stenström & Jacob Olofsson)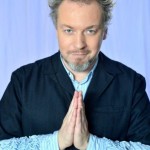 Eric Gadd is one of the most experienced and well known names in this years line-up. He released his first album in 1987 and got his big breakthrouh in 1991 with the album Do you Believe in Gadd? He has since been one of the strongest profiles in the Swedish soul music scene. During the 90's Eric received no less than three Grammis Awards (the Swedish equivalent of the Grammy Awards) in the category Artist of the Year.
After having declined to enter Melodifestivalen in previous years Eric felt no hesitation this time to make his deubt in the competition. The song is about fighting for dreams and for the heart, a kind of a song that could be described as a fight for love.

Song number 6: Yohio – Heartbreak Hotel (Music & Lyrics: Johan Fransson, Tobias Lundgren, Tim Larsson, Henrik Göranson & Yohio)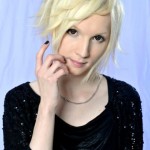 Yohio, who's full name Kevin Johio Lucas Rehn Eires, has despite the young age of 17 enjoyed success in Japan as a Visual-Kei artist, both as a member of the band Seremedy and also as a solo artist. Like many other Visual-Kei artists Yohio performs rock songs and puts a lot of foucs on make-up, hairstyle and way of dressing.
The song Heartbreak Hotel is a pop/rock song about breaking up at a love hotel. It is written by Yohio together Henrik Göranson and the three well-merited songwriters Johan Fransson, Tobias Ludngren and Tim Larsson who wrote songs like Martin Stenmarks Melodifestival-winner from 2005 Las Vegas and Alcazars Alcastar.
Song number 7: Anna Järvinen – Porslin (Music & Lyrics: Björn Olsson & Martin Elisson)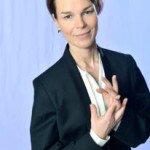 Anna Järvinen was born in 1970 in Hesinki, Finland. At the age of 6 Anna moved to Sweden with her mother. She was singer in the Pop Group Granada until it split 2003. Anna launced a solo career and her first album Jag fick feeling came out in 2007 and was nominated for four Grammis awards. Two more albums has been released after that.
Porslin is described as a bittersweet song and was meant to take part in last years edition of Melodifestivalen when it, for unknown reasons, was replaced by David Lindgrens song Shout It Out.
Song number 8: Michael Feiner & Caisa – We're Still Kids (Music & Lyrics: Michael Feiner & Caisa Ahlroth)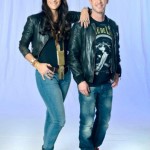 Michael Feiner is a musician, songwriter and a DJ. In the mid 00's he and Eric Amarillo formed the house band The Attic which had some success in Sweden with songs like I Just Can't Help it and In Your Eyes. Together with Therese Grankvist they took part in Melodifestivalen 2007 with the song The Arrival (finished 7th in the heat in Örnsköldsvik). Caisa Alroth is a singer and an actor who has worked together with Michael for eleven years.
The song We're still Kids is described as a dance song with power, energy and with a saxophone hook.
The eight songs will become available to listen to from 14:00 CET on Saturday at the official SVT Melodifestivalen website.
You might also want to read: