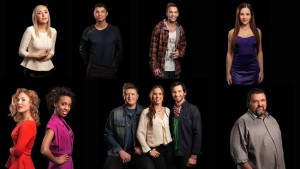 This week's batch of artists failed to match last week's in the big name stakes, with only Margaret Berger and Hank being semi known to the general public. The bigger names were to be found among the songwriters, including Alexander Rybak and Bjørn Johan Muri.
With the second heat only two days away, Eurovisionary invites you to get to know this week's seven contenders a little better. The line up may not include such big names as we were hoping for, but the entries more than make up for the fact in terms of diversity, with a number of genres on offer – rap, electronica, rock, pop and folk. And with such unpredictable voting as was demonstrated last weekend, it's anybody's guess as to which three acts will take their places in the final line up.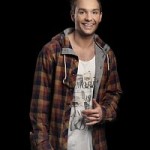 Song 1: Det Vakje Mi Tid – Martin Blomvik (L & M: Martin Blomvik / Bjørn Johan Muri / Mats Weinholdt)
Martin Blomvik is a complete newcomer to the entertainment industry. The 25 year old is born in the town of Ålesund, North West Norway, which he left in order to pursue his dreams of working with music. His dreams took him to Elverum, where he finished studying music two years ago. He has since been beavering away at making a career for himself. His entry Det Vakje Mi Tid (It Wasn't My Time) is the only Norwegian language entry in its heat, performed in his local dialect.
Blomvik has worked together with personal friends Bjørn Johan Muri, who scored one of the biggest hits of the year with his fourth placed 2010 Melodi Grand Prix entry Yes Man and Mats Weinholdt, who has taken part in the talent show Norske Talenter.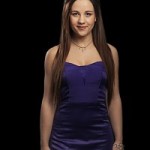 Song 2: I'm With You – Annsofi (L & M: Alexander Rybak)
Sarpsborg-born Annsofi may only be 18, but her a face will be no doubt familiar to some viewers. She got her first big break three years ago, when she made it all the way to third place in the talent show X Faktor. She was also seen earlier on that year together with Wig Wam front man and former Eurovision entrant Åge Sten Nilsen as part of his choir in the reality series Det Store Korslaget.
They young talent had her first encounter with none other than Alexander Rybak when she contributed to his last  album, Christmastales. The pair obviously must have got along famously, as it resulted in Rybak composing her entry I'm With You and we all know that Rybak certainly has a knack with all things Eurovision, considering the performance of his song Fairytale at Eurovision.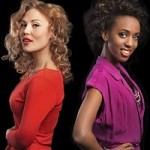 Song 3: On Hold – Shackles (L & M: Silya Nymoen / KeiOne / John Lundvik)
Originally a foursome, the duo Shackles consists of Lwam Feshatzion and Charlotte Kjær, who are both 22. Together they make up yet another act that has its origins from reality television. The twosome first burst onto Norwegian TV screens when came runner up in X Faktor in 2009. In the four years that have passed, they have released five singles, with their last single Overtime, released in late 2011. Their first single, Breaking the Silence, gave them their very first top ten chart placing.
The team behind their entry On Hold are known for a number of reasons. Silya Nymoen took part herself in last year's edition of Melodi Grand Prix with the prophetic entitled entry Euphoria, alongside composing Rikke Normann's entry Shapeshifter. She was part of the hugely succesfull outfit Multicyde, who were huge in the mid 90's. The name John Lundvik may not seem so remarkable at first glance, but when we mention the fact that he has written songs for stars such as Usher as well as providing backing vocals for the likes of the Bakcstreet Boys, you soon get to see that the entry has quite a pedigree. The third composer KeiOne has even won a Swedish Grammy for his work.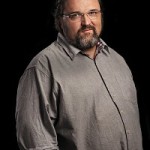 Song 4: No One – Hank (L & M: Josefin Winther)
Hank, or to give him his full artist name Hank von Helvete, was born in Å, Northern Norway in 1972 as Hans-Erik Dyvik Husby. He rose to fame as the often outspoken vocalist in the band Turboneger which enjoyed rising success from the mid nineties. They had no fewer than ten album releases to their name by the time he decided to leave back in 2009. As many a rockstar, Hank became addicted to narcotics but managed to turn the experience into something positive, drawing on his battle and visiting schools in the North, warning of the effects of drugtaking.
Hank's career took a surprise turn when he landed the main role of Jesus in Jesus Christ Superstar that same year, a production which broke box office records at Det Norske Teatret. He also made his debut on the silver screen, appearing in the film Cornelis about the Swedish folk musician Cornelis Vreeswijk. The film was a smash in both Norway and Sweden and gave rise to his first solo album, which was entitled I Ljuset av Cornelis (In Light of Cornelis) and released in 2011.  He has also appeared on the charity single Rom For Alle (Room For Everyone), which spent four weeks atop the charts and went on to sell to double platinum status.
His entry No One is composed by Josefin Winther, an artist in her own right, who released the critically acclaimed album Be Proud Or Stay Out Of It in 2008.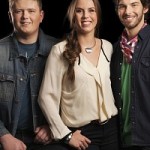 Song 5: Ulvetuva – Fjellfolk (L & M: Trym Bjønnes)
The trio Fjellfolk, or mountain people consists of Trym Bjønnes, Helga Jacobsen and Tor Hoslemo. All three have ties to the village of Bykle in the mountainous Southern region of Norway. The group originally started out as a duo back in 2005, experimenting with music mixing elements of electronica and jazz. Violinist Hoslemo joined the group in 2008, their sound becoming progressively more influenced by folk music.
The three also have careers as musicians in their own right. Composer Bjønnes is a graduate from the Liverpool Institute of Performing Arts, while his fiancée Helga has studied jazz in Stavanger. He has also maintained a parallel career as a solo artist, and his single Rain Will Fall gathered quite a bit of momentum, gaining considerable air play in late 2012. Hoslemo, on the other hand, has studied folk music with Setesdal's finest and has been voted national champion twice as young player of the Hardanger fiddle. Their entry is based on an tragic tale which is said to have taken place up in the mountains near Bykle hundreds of years ago.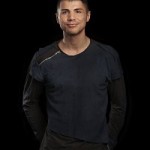 Song 6: Shine With Me –  Haji (L & M: Haider Saleem / Morad Aziman / Jesper Borgen)
Budding artist Haji, born Haji Saleem in Oslo, had his first taste of fame when taking part in the national finals last year together with rapper Sirius and former Dollie De Luxe vocalist Benedicte Adrian as trio United performing Little Bobbi. Since then, the 29 year old has managed to gather quite a bit of musical experience, touring the country as part of the Se & Hør summer entourage; he has also released two singles and made a music video, his debut single Bartender appearing in 2011.
His entry Shine With Me was composed together with friends Morad Aziman, known from the dance group Kingwings Crew and Jesper Borgen, who has produced hit singles for the Norwegian rap group Cir.cuz.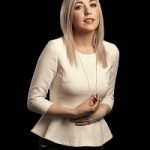 Song 7: Feed You My Love– Margaret Berger (L & M: Karin Park / Robin Lynch / Niklas Olovson)
Margaret Berger, born in 1985 in Trondheim, first rose to fame after coming second in the Idol series in 2004. She has been writing and composing music since her childhood, singing in a gospel choir before studying music.
Following her appearance on Idol, her debut album Chameleon was released, which spawned hit singles including Lifetime Guarantee, which also won her a Spellemann award for music video of the year. That same year, Berger was also nominated for the best newcomer award. She has made quite a name for herself as an electronica artist, releasing the follow up album Pretty Scary Silver Fairy in 2006 and the hit single Samantha. A lengthy silence followed before Berger bounced back on to the scene with a single release in 2011, In a Box, receiving rave reviews. She is currently working away on her third studio album.
The team behind her entry are all well respected musicians in their own right. Karin Park has been an active artist for ten years, enjoying considerable success in Norway. Niklas Olovson and Robin Lynch have under the guise Machopsycho worked with such huge international artists as Pink, Jessica Simpson, Natalie Imbruglia and the Backstreet Boys.
You might also want to read: