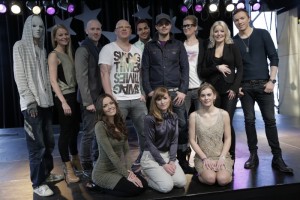 In a few days Denmark will chose its participant for this year's Eurovision Song Contest via the national final called Melodi Grand Prix. Let's take a closer look at the 10 acts competing for this honour – as usual a mix of well known names and hopeful newcomers.  
1. Frederikke Vedel – Jeg Har Hele Tiden Vidst Det (I have always Known It)
(Songwriters: Pernille Georgi, Thomas Reil and Jeppe Reil)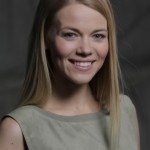 Frederikke is educated from the Danish musical academy in 2007 and it is also within this genre she has most of her experienced having taken part in shows like West Side Story, Mamma Mia, Into The Woods, Midt Om Natten and The Wild Party. She also sings in the cover band Party Time and she considers herself being a big Grand Prix fan thus she explains that it is great to become a part of that history herself. 
The three songwriters have all tried Melodi Grand Prix before. Pernille Georgi as one half of the duo Me & My, who participated in the Danish final in 2007 after having had quite some international hits with songs like Dub I Dub in the mid '90's. Thomas and Jeppe Reil wrote Listen To Love, which Jacob Andersen sang in the Danish final in 2007. 
2. Brinck – Human (written by Niels Brinck)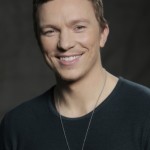 Niels Brinck represented Denmark at the 2009 Eurovision Song Contest with the Ronan Keating written song Believe Again. This time he participates with a song that is 100% his own – and as he has previously said to EuroVisionary then that is also why he is singing it himself: The song is his and he couldn't bare to give it to someone else. Brinck's first album sold platinum, he has written the songs for various films and TV programmes and also worked together with Denmark's best selling artist currently Rasmus Seebach (The son of Tommy Seebach, who represented Denmark three times at the Eurovision Song Contest) and also French Anggun, who participated for France last year. 
3. Kate Hall – I'm Not Alone (written by: Lars Halvor Jensen, Martin Larsson, Michelle Bell, Oscar Holter, Jakke Erixson and Simon Hermansen)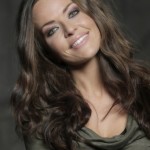 In 2002 Kate won the talent show Popstars. A few years later she moved to Germany, where she still lives. In Germany she was discovered once again where she got a charthit with the single Is There Anybody Our There. Since that she has released several albums and worked as vocal coach in their edition of Popstars. 
Two of the songwriters; Lars Halvor Jensen and Martin Larsson, wote Brinck's 2009 entry together with Ronan Keating. They have also written songs for other Eurovision participants like Blue and Jedward. The other songwriters this time are Swedish and American. 
4. Louise Dubiel – Rejs Dig Op (Stand Up!)- Wildcard (written by: Casper Lindstad, Rune Braager and Louise Dubiel)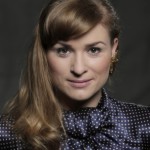 She might not be the most well known name in this competition, but Louise do have plenty of experience. She has released one album and been active for many years. She however do admit that this stage and this TV show is larger than what she has tried before. 
Louise has written the song together with Rune Braager and Casper Lindstad, two very experienced songwriters when it comes to pop music, in particular Rune, who has had several songs in previous editions of Dansk Melodi Grand Prix. In 2009 he was also one of the songwriters behind La Teva Decisió, the Andorran entry for the Eurovision Song Contest, which was sung by another Dane; Susanne Georgi, who happens to be sister to Pernille who has written song nr. 1 in this years Danish final. 
5. Daze – We Own The Universe (written by Thomas G:son and Peter Boström)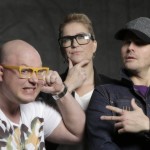 The Eurodance trio Daze got an international smash hit in the late '90's with their album Superheroes. It consist of Trine Holck Grundahl, JesperZar and Lucas Sieber. They released two albums before they split up, but now they are ready for comeback – and a first time at the Dansk Melodi Grand Prix. As they put it then they want to prove that superheroes never dies.
The song is written by two very experienced Swedish songwriters with plenty of Eurovision entries behind them. Among them are the 2012 winner Euphoria. Thomas G:son has written a total of 7 entries so far representing Sweden, Norway, Spain and Denmark – and he is already sure to participate in 2013 as well as he will be writing the Georgian entry for Malmö this year. Peter Boström represented both Sweden and also Norway last year as he also wrote Tooji's Stay.  
6. Simone Egeriis – Stay Awake (written by: Lars Halvor Jensen and Carsten Lindberg)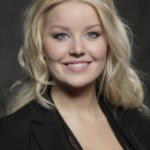 Despite her just 20 years Simone already have 9 years of experience. She won the talentshow Scenen Er Din in 2004, in 2005 her debut album was released, which ended up as one of the best selling albums that year. To date she has released four albums and also participating in the Danish final in 2010 where she ended on a tied 3rd place with the song How Will I Know. Alongside her music career she is currently studying to be a Veterinary nurse.
Just like Simone one of the songwriters have also tried the Danish final before – and even won it. Lars Halvor Jensen (see song 3) has participated in the Eurovision Song Contest twice before. In 2009 where he co-wrote Brinck's Believe Again and in 2011 where Jedward sang his song Lipstick for Ireland. Carsten Lindberg is a debutant in national finals, but is quite a well known songwriter in the US where he also lives. He has written music for TV shows like The Primetime Emmy Awards, The Oprah Winfrey Show and The Daily Show.  
7. Jack Rowan feat. Sam Gray – Invincible – Wildcard (written by: Achmad Darwich, Jack Rowan and Sam Gray)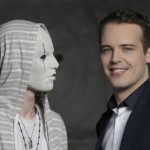 Jack Rowan is mainly known as songwriter and mixer, but he does also perform himself – behind a mask. He has worked together with well known names in Denmark and abroad – and will also do so when he stands on stage in Dansk Melodi Grand Prix together with British Sam Gray. He has had success with the soul single This Girl, has released one album and been support act for larger names several times.
The two singers have written the song together with Achmad Darwich, who doesn't have any Melodi Grand Prix experience either. He is a known musican and producer within the club-music enviroment. 
8. Emmelie de Forest – Only Teardrops (written by: Lise Cabble, Julia Fabrin Jakobsen and Thomas Stengaard)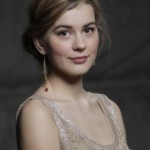 Another young singer with a lot of experience behind her is Emmelie de Forest. She started singing in gospel and church choir and at the age of 14 she was performing with the Scottish musican Fraser Neill. She has been studying at the Complete Vocal Institute for singer and has therefore also gotten the technical training.
One of the songwriters Lise Cabble needs little introduction as she has had 12 songs in the Danish final before and won it twice, in 1995 where Aud Wilken came 5th at the Eurovision Song Contest with her Fra Mols Til Skagen and in 2011 where A Friend In London performed her New Tomorrow, which also ended 5th. The other two songwriters are Grand Prix debutants, but with plenty of experience both as performers and songwriters for Danish as well as international acts.
9. Albin – Beautiful To Me (written by: Brian Risberg Clausen and Mads Haugaard)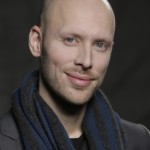 Born in Sweden where he is also eductated at the musical line at Balettakademien in Göteborg, Albin grew up with Melodifestivalen. The last six years he has however lived in Copenhagen where he is both singer and host at the Wallmann shows. He sings everything from classic musical to rock and considers Melodi Grand Prix a privilegue and a fantastic chance. 
The songwriters of Beautiful To Me have both participated at Dansk Melodi Grand Prix before. Brian is better known as Bryan Rice. In 2009 he took part as songwriter on Underneath My Skin and the year after he came second when he went on stage himself singing Breathing. His single No Promises from 2005 became a big hit in several countries resulting in his debut album being released in no less than 14 countries. Mads Haugaard has participated in the Danish final a total of 4 times before in the period from 2006 to 2010 – and now he is back for a fifth attempt to win.
10. Mohamed – Unbreakable (written by: Morten Friis, Michael Parsberg, Peter Bjørnskov and Lene Dissing)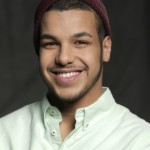 The 19 year young man shot to fame when he came third in the second Danish edition of X-factor in 2009. The same year he released his first and to date only album and a few singles. Last year he came back with the single Ser Dig. When Beyoncé performed in Denmark he was warm up act.
His song is written by a team of four songwriters. Two of them; Peter Bjørnskov and Lene Dissing have before particpated as songwriters in Dansk Melodi Grand Prix. Peter Bjørnskov i 2010 on Bryan Rice's Breathing and again in 2011 – together with Lene Dissing on Sleepless, sung by Anna Noa. The other two haven't participated before, but Morten Friis is a part of Safri Duo, who was interval act at the 2001 Eurovision Song Contest held in Copenhagen.  
You might also want to read:
All pictures for this article are taken by Bjarne Bergius Hermansen, DR.