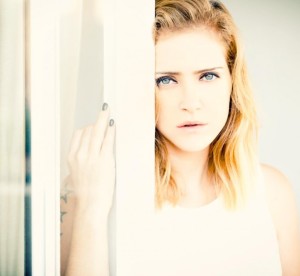 The Israeli public voted that Mei Finegold should sing Same Heart at the 2014 Eurovision Song Contest. The announcement took place in a special program which has been broadcast this evening and the choice was made only by the audience through televoting among the three candidate songs.
Earlier this year, the Israeli broadcaster IBA announced that the talented and versatile Mei Finegold had been internally selected to be the successor to Moran Mazor. Now she faces the challenge of qualifying her country to the big final of the Eurovision Song Contest after the country has failing in the attempt three years in a row.
The three potential entries were released on the 27th of February and the audience has been able to vote for their favourite since then and until this evening. All the responsibility was in hands of the audience as the song has been selected 100% by televote. The candidate songs songs were:
Same Heart – (Music & Lyrics: Rami Talmid)
Nish'eret iti (Staying With Me) – (Music: Loren de Paz & Chen Metzger Eder. Lyrics: Loren de Paz)
Be Proud – (Music & Lyrics: Mei Finegold)
The official announcement was made this evening during a special program hosted by the Israeli broadcaster. The show, which lasted thirty minutes, began with a broadcast of the three official video clips from each of the songs followed by a fifteen-minutes interview to Mei by Ofer Nachshon.
Of the three songs, only one could be the winner so then, the host of the program announced the title of the winning song which was Same Heart. Mei expressed her happiness with the decision of the audience and also did the author of the entry, Rami Talmid, who appeared on set to congratulate Mei and speak briefly about his song.
Below you can watch the official video of Same Heart which was shot a few weeks ago at the Hameginim Forest in an abandoned industrial complex near to Jerusalem.
You might also like to read: