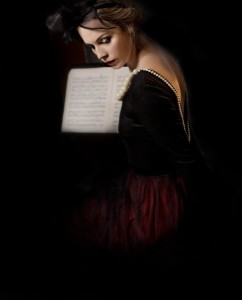 Earlier, Bosnian broadcaster, BHRT, announced that they had selected Maya Sar to represent their country in Azerbaijan. Today the broadcaster and Maya Sar came together for a press conference where they announced further details in the selection process and that Maya will be singing Karoke Ti Znam in Baku.
At the press conference, it was told to the medias that according to the agreement between Maya and BHRT, Maya Sar has started the preparations for the next Eurovision Song Contest, which will be held in Baku and both sides decided to participate with the song Karoke Ti Znam. The song arrangement was made by Mahir Sarihodžić.
The final language of the song is yet to be decided, but it is expected that the presentation of the song will be made in mid of March at latest. The presentation will be aired live by the channel BHT and BH Radio 1. The video-clip of the song Karoke Ti Znam will be filmed both in Rome and İstanbul with the theme being the composure of east and west – their traditions and modernity's.
In the press conference, Acting Director of BHRT; Belmin Karamehmedovic, gave the vote of confidence with Maya's participation at the Eurovision Song Contest, telling that the broadcaster will give the maximum support to Maya's team where Maya also stated that "We will try to present the dignity of Bosnia & Herzegovina in this prestigious competition…" 
Maya Sar is a songwriter, composer and singer who has been working with famous names in the music industry and as an author and also studio musician. She has been working for the band of Dino Merlin and last year they attended to the Eurovision Song Contest in Düsseldorf, receiving one of the best results for Bosnia & Herzegovina. In addition to her music life, Maya is working for an humanitarian civilization for cerval cancer and therefore she wrote the eponymous song My life is my song.
Below you can watch Dino Merlin and his band including Maya Sar with the song Love In Rewind.