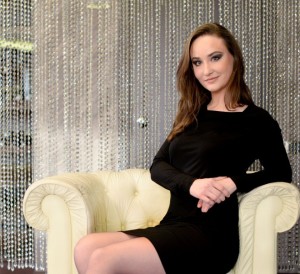 Today Armenian broadcaster revealed the participant representing Australia at their Genealogy project. Five acts spread over five continents have now been presented. One band member and their song is yet to be revealed before we can start guessing on their chances at this year's Eurovision Song Contest.
Mary-Jean O'Doherty Vasmatzian is born in the US by an Armenia-Greek mother and an Australian father. She now lives in Australia, which is also the country she will represent in Genealogy, the Armenian project for the 2015 Eurovision Song Contest. She comes with a soprano background and has been performing all over the world. In 2007 she won ABC Symphony Australia Young Vocalist Award.
Previously the Armenian broadcaster revealed the Genealogy representatives from Europe, America, Africa and Asia, which you can read more about in the links below. We are now awaiting the 6th band member and after that the release of the song Don't Deny, which will be their participating song in Vienna in May.
The other Genealogy band members: