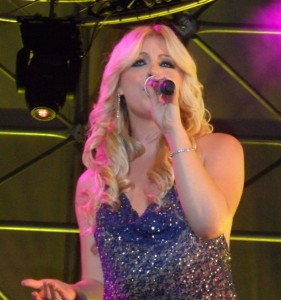 Marilena Gauci has entered the race to represent Malta at the 2013 Eurovision Song Contest with the song, Overrated.  She replaces Saska Hunt with the song, Dress Rehearsal, in the 24 songs in the 2013 Malta Eurosong.  The reason for Saska's departure are unknown at this time.
Marilena Gauci has become more and more popular each year since first coming to the spotlight in 2004 as part of the Young Talent Team who represented Malta in the Junior Eurovision Song Contest with Power Of A Song.
Marilena has since gone to achieve great solo success. She came second in the 2012 Konkors Kanzunetta Indipendenza with Bl-Ikbar Serjetà.  She also took part in the 2012 Malta Eurosong with He's A Demon.
Now Marilena is hoping her success will continue at the forthcoming 2013 Malta Eurosong.
You can see Marilena perform Bl-Ikbar Serjetà below.

You may also like to read: