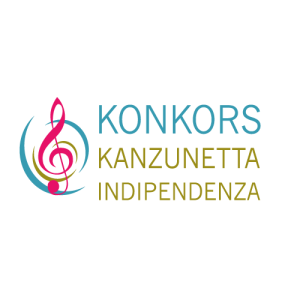 One of the biggest music contests in Malta is the Konkors Kanzunetta Indipendenza.  All the songs are sung in the Maltese language.  Today the 20 finalists were announced for the 2013 edition.  Amongst the acts taking part are several former Malta Eurosong acts including the 2001 and 2006 participant for Malta at Eurovision, Fabrizio Faniello.
Together with the Malta Eurosong organised by PBS, the Konkors Kanzunetta Indipendenza is another major music contest in Malta.  The contest attracts many of the biggest names in the Malta music business including many who have participated at the Malta Eurosong.
Today after an extensive day of auditions 50 songs were whittled down to 20 for the grand final to be held in September.  Amongst the finalists are Fabrizio Faniello (ESC Malta – 2001 Another Summer Night & 2006 I Do).  Also appearing in the final former Eurosong finalists – Domenique Azzopardi (who had an incredible nine songs in the final 50), Danica Muscat and Neville.
The 20 finalists and songs are as follows – 
Simarija & Mikhail Li Jien Illum
Laura Bruno Fraħt Għax Sibtek
Raquel Galdes Mhux Pupa Biss
Francesco Catania Magħqudin
Nicole Brincat Ħallini Ngħidlek
Karen DeBattista Riflessi
Marie Claire Attard Perper Rebbieħa
Mauro & Kim Gloria
Kristen Camilleri Rebbiegħa
Josef & Johanna Inwiegħdek
Janice Mangion Nibqa'
Neville Hemm Miegħek Jien
Kylie Coleiro M'Intix Waħdek
Danica Muscat L-Ewlieni
Fabrizio Faniello Aħfirli Jekk Trid
Roseann Cordina Ejjew Lkoll
Dominic Cini Armonija
Christian Arding Fejn Hemm L-Għaqda, Hemm Is-Saħħa
Domenique Azzopardi B'Ħarsitna 'l Fuq
Daniel Muscat Int Kont Hemm
There is also a separate teenage category where eight acts will compete over the coming weeks and eventually three finalists will be chosen to participate along side the finalists in September.
In 2012 the KKI festival was won by another former Malta Eurosong finalist, Deborah C, with the song, Jekk Nużaw Moħħna.  You can Deborah perform her winning song below.

You may also like to read: