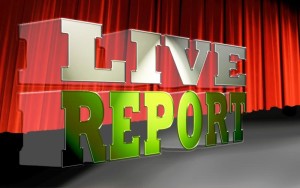 Good evening and welcome to the 2008 EDC Irish national final.  Tonight's final is taking place on the most popular Irish TV show 'The Late Late Show'. 
Pat Kenny will be our host and is of course no stranger to the Eurovision Song Contest having presented several Irish national finals and the Eurovision itself in 1988.
Four couples will compete for the prize of representing Ireland at the Eurovision Dance Contest 2008.  Each pair will be made up of both a professional dancer and a celebrity.
Dearbhla Lennon & Gavin O'Fearraigh (actor) 
Susan Ginnety & Killian O'Sullivan (actor)
Danilo Forte & Lisa Murphy (Model) 
Kelly Smith & Richard Rock (Singer)
21:35:00
First off tonight we are treated to performance of 'Believe'.  He is wearing an outfit similar to the one he wore at the 2008 Russian final. Dima is joined by the Hungarian violinist, Edvin Marton, who accompanied him on stage at ESC 2008.  Just before Pat introduced the Russian superstar he presented the winner's trophy to the audience.  Dima conducted a webchat in association with RTE earlier today.
22:01:35
Pat now introduces us to the contest part of the show and explains that this year's final will take place in Glasgow, Scotland.  The two judges are also introduced, they are Brendain, who is an original member of Riverdance and Amanda Brunker who competed in the show that gave us last years Irish EDC entrants.
22:06:51
Dearbhla Lennon & Gavin O'Fearraigh (actor)
The two dance to a song called 'The mam song' by tequila. Gavin is dressed all in black with a waistcoat and shirt and Dearbhla wears a pinkish-orange dress.  The dance seems to be an Irish dance hybrid
22:08:41
Kelly Smith & Richard Rock (Singer)
Kelly and Richard dance a jive which is slightly less dramatic and not to the standard of the dance which Ireland competed in last years final.  Richard is son of 1966 Eurovision entrant Dickie Rock and is wearing a grey suit and Kelly is wearing a black frilly dress with pink edging.
22:10:45
Susan Ginnety & Killian O'Sullivan (actor)
Killian and Susan dance to Michael Jackson's 'Smooth Criminal' and it's back to the Irish dancing this time.  Killian is all in white and Susan is in a black Irish dancing outfit.  Killian is a popular actor in Ireland who used to act in Ireland's main soap opera.
22:13:34
Danilo Forte & Lisa Murphy (Model)
This is probably the most dramatic dance of the night so far.  This is the only couple where the male is the professional and it shows. Danilo is all in black and Lisa is in a skimpy gold and black number.
The judges comments are mixed.
Dearbhla and Gavin were praised for their looks and incorporating Irish dancing.
Kelly and Richard were criticised for not having enough complicated moves.
Susan & Killian's music was questioned but they thought he was a good dancer overall.
Lisa and Danilo were congratulated on being better than they thought she would be.  She was also praised on the complication level of their moves.
Gavin & Dearbhla 1513 71 71 01 or text DANCE 1 to 53125
Richard & Kelly     1513 71 71 02 or text DANCE 2 to 53125
Killian & Susan     1513 71 71 03 or text DANCE 3 to 53125
Lisa & Danilo        1513 71 71 04 or text DANCE 4 to 53125
First elimination: Richard & Kelly
Second elimination: Killian & Susan
Third elimination: Lisa & Danilo
The winner of tonight's competition and Ireland's 2008 EDC representatives are:
Dearbhla Lennon & Gavin O'Fearraigh (actor)