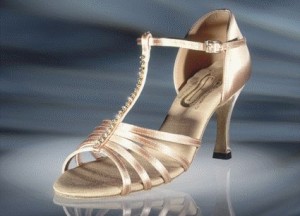 The European Broadcasting Union (EBU) has suprisingly announced the postponing of the 3rd Eurovision Dance Contest 2009, which would have been held in Baku, to 2010. The main reason was declared as the number of broadcasters that signed up for participation did not reach the desired level.
Although Azerbaijan's success on the preparatory work with the national broadcaster, İçtimai TV, for the Eurovision Dance Contest, the European Broadcasting Union have postponed the show to autumn 2010. The lack of the number of participating countries has been given as the reason to postpone the show.
Tal Barnea, Executive Supervisor of the Eurovision Dance Contest on behalf of the European Broadcasting Union, told the media "Following the commendable work on the next Eurovision Dance Contest already completed by our partners Ictimai Television and the Azerbaijani officials, we have jointly concluded that it is in the best interest of the event to postpone to next year, and therefore concrete plans for a 2010 autumn event are now being developed, with considerable changes to introduce a new programme proposal." With that explanation EBU has also shown that they are optimistic about the future of the show with the new participiant countries.
It has become certain the contest is not being postponed for the bad financial status of the organization after Eurovision TV director Bjørn Erichsen's statement: "It is true that most European broadcasters have significantly reduced their budgets, including basic expenses, and together with our Azerbaijani partners, we have responded accordingly by considerably reducing the participation fees, in comparison to 2008," Erichsen said, adding that "the organisers in Azerbaijan fully understand the complexity of the situation and have prepared an excellent proposal for this time of crisis. The Azerbaijani partners are ready to go the extra mile to ensure that the contest will be held at the highest level, with as many participating broadcasters as possible."
The first two contests were won by Finland and Poland in 2007 and 2008 respectively. Azerbaijan's honour of hosting the event will not be given to another country, so it is certain that the Eurovision Dance Contest 2010 will be held on Baku.