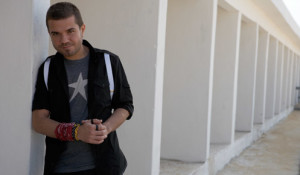 Turkish pop star Kenan Doğulu gave a charity concert for thousands of people.
Kenan Doğulu, who represented Turkey in the 2007 Eurovision Song Contest, gave a wonderful concert yesterday. This time he shook with thousands of fans in aid of people who have apoplectic of spinal cord at the İstanbul Gösteri Merkezi (Show Center, İstanbul).
About €120,000 was raised from the concert. All money donated went to Apoplectic of Spinal Card Volunteering Service run by Hüsnü Ayık.
Kenan Doğulu performed an incredible show on the stage and he gave a little hint of what his summer concerts would be like.  During his concert the single star also announced that he wants to be father with a special mother.
Links