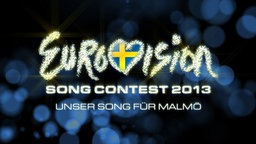 German broadcaster NDR has finally announced the five members of the expert jury for the German final Unser Song für Malmö. Beside the former German representatives Roman Lob and Mary Roos the jury consists of Tim Bendzko, Anna Loos and Peter Urban. In the final the jury will deliver one third of the complete voting.
The members of the expert jury who will judge in the German final Unser Song für Malmö are finally known. Fans of the 2012 German entry Standing still will probably be very delighted to see Roman Lob being one part of it. Beside him Mary Roos is another very familiar name to Eurovision and German Schlager fans. She represented Germany twice – in 1972 she came 3rd with Nur die Liebe lässt uns leben and in 1984 she finished 13th with Aufrecht geh'n. Mary Roos is already approved as a jury member. At the 2010 Eurovision Song Contest she was a member of the German jury that delivered their 12 points to Tom Dice from Belgium.
Tim Bendzko is one of the most popular national artists. He had his breakthrough last year with the single Nur noch kurz die Welt retten which was placed in the German charts for 47 weeks. He received several awards such as the Echo (the most important German music award) and the MTV European Music Award in the category Best National Newcomer.
Multitalented Anna Loos is not only the lead singer of the German rockband Silly, but also a well-known actor.
Peter Urban is probably known to all German frequent Eurovision viewers. With only one interruption he has been commenting the Eurovision Song Contest for the German TV since 1997.
The jury will deliver one third of the votes. The remaining two third will be delivered by televoting and an internet voting organized by different radio stations. From February 7th on radio listeners will have the chance to vote for their favourite. Only one vote per person will be allowed.
In the meantime eleven of the twelve competing songs were released and can be heard here.
The German final will take place in Hannover on February 14th at 20:15 CET. Anke Engelke who was one of the hosts of the 2011 Eurovision Song Contest in Düsseldorf will host the show which will also feature performances of the Eurovision winners Lena and Loreen.
You might also want to read: