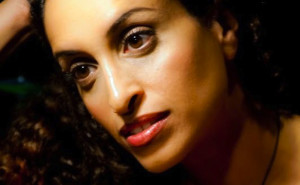 Achinoam Nini or Noa to go by her stage name, is one of the more prolific Israeli artists who has been involved in many projects. Her latest project involves a rather special appeal to fans of her music with the concept album Love Medicine.
Since her artistic debut tewnty four years ago, Noa has wowed audiences across the globe, playing concerts at venues such as Carnegie Hall in New York City and The Barbican in London. Many will no doubt remember her memorable performance at the 2009 Eurovision Song Contest with Mira Awad with There Must Be Another Way. A long time supporter of peace, Noa has also done her bit for humanitarian causes, Noa also holds a position as goodwill ambassador for the FAO (Food and Agriculture Organisation of the United Nations).
Ever the compassionate human being, Noa's newest project is one centered around the underlying themes of emotion, dreams and friendship. Her last album, Noapolis – Noa Sings Napoli, came out in 2011 and since then she has been working on the album Love Medicine with long time friend and collaborator Gil Dor. They have worked together on numerous occasions previously and tell of how the latest album came about: "The title Love medicine came up years ago, from ruminations about the healing qualities of music and it's ability to evoke contemplation, compassion, acceptance and infinite emotion. For the first time in our career, we are working totally independently on this project. It will be recorded at home, with friends, without the involvement and dictates of a record company or other external intervention."
In order to get the project off the ground, the pair have launched a personal appeal on Noa's website, with the aim of raising €52,225, enabling the production of the fruits of their labour. Both Noa and Gil are extremely proud of the result, which were inspired by all of their performances and chance meetings with people along the way. But it's not just the Love Medicine project that Noa is busy with these days; she is about to embark on a string of concert dates starting next month, stopping off at a number of places both in France and the USA. Her French dates will commence on the 13th of March under the name Noa-Dor-Four before crossing the big pond to the USA to play her first concert there on the 30th of April in New York with the Classic Noa tour. Her tour dates are as follows:
13.03.14   Cholet, France 
15.03.14   Ormesson, France 
16.03.14   St. Marcel de Vernon, France 
04.04.14   Grande Synthe (near Lille), France 
30.04.14   New York, USA 
01.05.14   San Diego, USA 
03.05.14   Seattle,USA 
05.05.14   Cleveland, USA 
06.05.14   Atlanta,USA