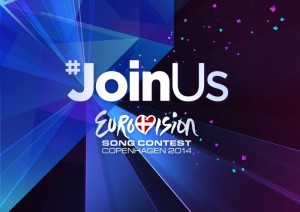 The first rehearsals starts in little over a month, and today at the Head of Delegation meeting in Copenhagen all the 2014 entries were officially submitted to the EBU. Denmark's starting position in the final was drawn and provisionary dates for the 2015 contest was set.
At the HoD meeting held in host city Copenhagen DR showed the 111 delegation members around at B & W hallerne. A guided tour for them to get to know Copenhagen was included as well and this evening dinner is arranged at Tivoli. The meeting was held at the hotel Crowne Plaza Copenhagen Towers.
Of the more official things, the 37 participating entries were submitted to EBU in that version we will get to hear on stage at this year's Eurovision Song Contest.
Provisionary dates for the 2015 Eurovision Song Conest were set to be 12th, 14th and 16th of May 2015. Don't however start booking anything even if you feel you know next year's host city. Provisionary Eurovision dates are often changed, just as it also was the case regarding this year's contest. 
On the 20th of January the allocation draw was held, which placed the semi-finalists in one of the two semi-finals and also in either first or the second half of the semi-final. The actual starting position will be decided by the producers together with the European Broadcasting Union, EBU, as it was introduced last year. The only country to know it's starting position earlier is the host country, and today Denmark was drawn to start at #23 in the final of the 2014 Eurovision Song Contest.
Last time Denmark hosted the contest Rollo & King had the honour of closing the show – and came second doing so. Since 2000 only twice has the winner of the Eurovision Song Contest come from first half of the final.
This year Basim will represent Denmark with the song Cliché Love Song. 
You might also like to read: