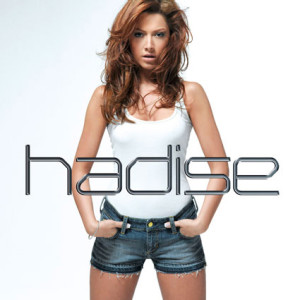 Hadise, who will represent Turkey at the Eurovision Song Contest 2009, has released the album Deli Oğlan.  It has already reached top of the Turkish and Belgian charts. It includes the first hit video A Good Kiss, which is the English cover of Deli Oğlan.
Hadise, who is one of the most famous Turkish stars in many European countries or even the eastern world, has come into the spotlight after TRT announced she will be representing Turkey in the Eurovision Song Contest in 2009. Her latest album gives fans a chance to have an experience about her music style.
Two out of 17 songs came from Hadise's songwriting talent. Two other songs, "Deli Oğlan" and "Aşkkolik" are written by another popular name, Sezen Aksu, whose songs have competed in Turkish National finals in 1983, 1984, 1985 and 2001. The song "Deli Oğlan" was covered in English later by Hadise. The album was recorded in Milano, Brussels and İstanbul.
Tracklist:

1.   Intro
2.   Deli Oglan
3.   Aşkkolik
4.   My Man And The Devil On His Shoulder
5.   My Body
6.   Prisoner
7.   A Good Kiss
8.   All Together
9.   Men Chase Women Choose
10. Creep
11. Good Morning Baby
12. Don't Ask
13. Intimate
14. Busy Bee
15. Comfort Zone
16. Who Am I?
17. A Song For My Mother