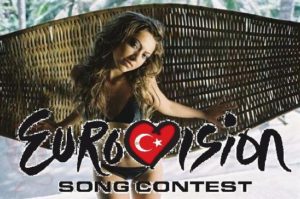 Turkish representative Hadise will meet her fans to present her new album for the first time at the Sapphire Club in Istanbul. This will be the first performance since she agreed to represent Turkey in the Eurovision Song Contest in Moscow, 2009.
Hadise gave a concert dedicated to her new album, which was released last month under the Pasaj Music Brand on 7th of November in Istanbul. There are going to be some surprises for audiences, Hadise presents her great performances of dance shows.
Hadise got famous this summer with her song "Deli Oğlan" which is composed by Sezen Aksu and arranged by herself. In her album, there is a song called "Aşkkolik" which also gets a lot of play on radio and tv. Her fans will be able to watch her for the first time since she decided to go to the Eurovision Song Contest in 2009 as the participiant of Turkey.
Her album contains 17 songs recorded in Brussels, Milano and Istanbul.
The tickets are priced 56 Turkish Liras (~28€) and there is an age limit of 18 to watch the premierre.