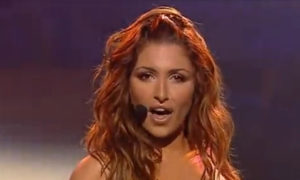 After what sounds like a long legal battle, musician Manos Psaltakis announced that, yesterday, a Greek court ruled in his favour as the rightful composer of 2005 Eurovision winner My Number One and against Christos Dantis, the artist so far credited as the main composer of the song.
It appears that, shortly after Helena Paparizou won the 2005 Eurovision Song Contest with My Number One, songwriter Manos Psaltakis accused Christos Dantis of copyright infringement in regards to the music of the song. Psaltakis consequently took the case to court and won. It is reported that yesterday Dantis lost his appeal to that earlier ruling. On his facebook page, Manos Psaltakis wrote the following: '(This is a) megaton bomb. This morning, 12-9-2013, the verdict was that the song that got the first place in 2005 at Eurovision, 'My number one', is a musical composition of Manos Psaltakis (…) Today David beat Goliath for a second time (…)'.
The two men had apparently been friends and long-term collaborators. Dantis' only comment to a news website tonight was: 'I have not
been informed about the issue. My music cannot be his. I
respect any decision of the court. However I have reservations (…)'. In contrast to Manos Psaltakis, who is relatively unknown to the Greek public, Christos Dantis has enjoyed a long and successful pop career as a singer-songwriter. The artist's long string of hits include Helena Paparizou's first single as a solo artist, Anapantites Kliseis (Unanswered Calls), which he co-wrote. Dantis later competed in the 2007 Eurovision Greek national final as a performer; his song No Madonna came second to Yassou Maria which, performed by Sarbel, went on to represent Greece in Helsinki that year.
You can view Helena Paparizou performing My Number One live in Kyiv, as well as her 2003 hit Anapantites Kliseis in the videos below.
You might also want to read:
Helena Paparizou to perfrom in Thessaloniki's Mad North Stage Festival
Loreen's Euphoria among the best selling songs in Denmark in 2012