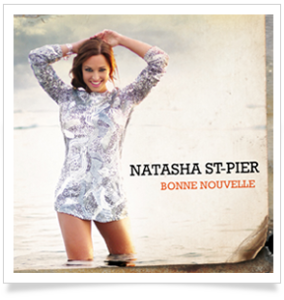 Natasha St-Pier, who represented France at the 2001 Eurovision Song Contest, is back with a brand new album titled "Bonne Nouvelle", which literally means Good News.
At the age of 30, the young lady, Natasha St-Pier, is offering us a brand new album. This one is due to her meeting with the singer, composer and musician Simeo. He is a young man from Lyon who has already recorded two albums for himself – back in 2006 and later in 2009.
This one will be Natasha's 6th official original album (plus a best of). The album will be hit the stores on April 16th, 2012. Stay tuned to EuroVisionary as we bring you more news about this album with the promising title Bonne Nouvelle (Good News).
You can hear a small excerpt from "Bonne Nouvelle" on Natasha's website. 
Natasha came 4th at the 2001 Eurovision Song Contest with the song Je N'ai Que Mon âme.