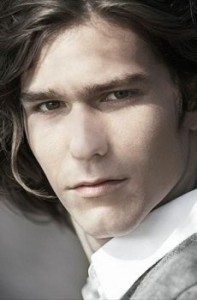 It has been known for quite some time now that young tenor Amaury Vassili will be flying the tricolor this year for France in Düsseldorf with the Corsican language entry Sognu. A 30 second clip was previously available on Youtube. Tonight, the entry will be presented to French viewers.
Tonight sees the official presentation to the French TV audience of the song that has been selected to represent them at this year's Eurovision Song Contest. Sognu is to be aired on the TV show Chabada, presented by Daniela Lumbroso. The show will also be used to showcase a concept album due to be released entitled Paroles des Femmes, of which all proceeds from album sales will go to help an association for women in difficulty. The track will also feature on this album, hence Vassili's participation in the show tonight on what is, fittingly enough, International Women's Day. 2 other former French representatives will be contributing tracks to the album, namely Natasha St. Pier (2001) and Serge Lama (1971).
However prior to Vassili's performance, a full length version of his song for Düsseldorf has made its way onto Youtube. You can hear the song in its entirety by clicking on the link below.
Could it be France's turn this year to bring home the Grand Prix? Head of the French delegation Bruno Berbérès revealed to Eurovision.tv that in fact one of the co-writers of Sognu, Daniel Moyne, already has a connection to Eurovision, as he was the press spokesperson for Marie Myriam back in 1977 when France last won with L'Oiseau et L'Enfant. Time will tell if Daniel can notch up a second victory for France.