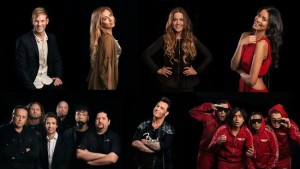 Broadcaster NRK presented the first seven names of this year's participants in Melodi Grand Prix, new project producer Vivi Stenberg promised us a varied line up, a promise she most definitely lived up to!
The line up for the first heat consists of a number musical genres, including blues/rockabilly, folk music, electronica, ballads, metal, opera, rock and disco/funk. With both established artists and lesser known names in the first batch of hopefuls taking part in the first heat from Steinkjer in two days time, Eurovisionary invites you to take a closer look at those vying for a spot in the final on the 9th of February.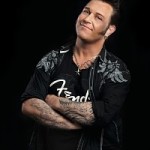 Song number 1: Vidar Busk – Paid My Way (L: Timothy Scott McConnell / M: Vidar Busk)
Vidar Busk is a multi award winning musician and one of Norway's most acclaimed blues artists. Born in Langesund, 1970, he knew already as a teenager where his heart belonged. At the age of fifteen, he packed his bags and left for the USA to play in a band. There he made his debut playing in the band of American blues artist Rock Bottom. His love for blues and soul music kept him in the USA touring extensively until 1990, when he returned to Norway. There he started his own band, Vidar Busk & His True Believers and they released their debut album, Stompin Our Feet With Joy in 1997. The album caught on like wildfire among blues fans. The follow-up album, I Came Here to Rock appeared a year later and he was awarded the prestigious Spellemann award for artist of the year.
He gave out yet another album with the band before his first solo effort Venus Texas hit the shelves in 2001. It marked a change of direction for Busk, as he began to experiment with other music genres and clear soul influences could be heard in his music. His next album Love Buzz followed in 2003, which saw Busk venture even further into incorporating new musical styles such as rap and this album earned him his second Spellemann award for country/blues music. A sixth album, Starfish followed in 2005.
2007 saw the release of the album Jookbox Charade under the moniker Vidar Busk & The Voo Doodz. His latest album appeared in 2011, entitled Troublecaster which he released as part of the band Vidar Busk & His Bubble Of Trouble. This will be the first appearance of Busk at Melodi Grand Prix.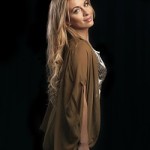 Song number 2: Carina Dahl – Sleepwalking  (L & M: Carina Dahl / Ben Adams / Søren Pagh)
Carina Dahl is back for a second attempt to make it to the final of Melodi Grand Prix. Born in Trondheim in 1985, she was practically raised within the music industry, as the daughter of Morten Dahl, a member of the hugely famous band TNT. A spell in the mid noughties saw Dahl attempt to make a career for herself through both reality television and modelling, but at the same time she took her first tentative steps towards establishing a singing career.
The period 2009-2011 saw her collaborate with music production group and hit powerhouse Stargate, releasing the singles Screw / Song Stuck and Crash Test Dummy. Her first solo album entitled Hot Child was released in 2010. She had been living in Sweden for a number of years, but moved back to Norway in 2012, when she released her latest single release NLTO (Not Like The Others).
She made her debut two years ago with the dance number Guns & Boys but failed to make an impact. She's hoping that this year is a different matter and is determined to better her result with the help of A1 member Ben Adams who were last seen at Melodi Grand Prix in 2010, where they came second with Don't Wanna Lose You Again.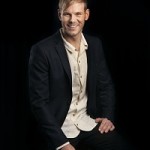 Song number 3: Tom Hugo – Det er Du /It's You (L & M: Tom Hugo)
Singer/songwriter Tom Hugo is still an unwritten chapter for many. He hails from Southern Norway. His major breakthrough came in the summer of 2011 with the song Open Up Your Eyes, which received considerable airplay both in Norway and in Germany. His debut album Sundry Tales appeared in 2012 with a release in both markets. The album is also pending imminent release i Romania where he seems to have struck a chord.
Tom Hugo writes most of his own material but also finds the time to compose for others, and has also written for artists in Germany such as Sebastian Wurth and risinng star Y'akoto. Det er Du is his first Norwegian language effort in many years and one of no fewer than four in this year's Melodi Grand Prix.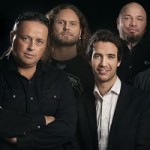 Song number 4:  Gromth feat. Emil Solli Tangen – Alone (L: Gromth /M: Emil Solli-Tangen / Sven Atle Kopperud) 
Gromth and Emil-Solli Tangen give us an entry in the unusual metal-opera genre. Gromth are a five piece band formed in Ås in 2010, consisting of Grimd on guitar, Tjodalv on drums, Ole Karlsen providing vocals, Andre Aaslie on keyboards and Kjell "Damage" Karlsen on guitar. Signed to the World Apart Records label, their album debut, The Immortal came in 2011 with an astonishing sixteen tracks!
Emil Solli-Tangen is unknown to the majority of us, but his elder brother, Didrik Solli-Tangen is more familiar as the 2010 Norwegian entrant to the Eurovision Song Contest. Emil is following in his brother's footsteps to a certain extent, completing his opera studies at the Norwegian National Academy of Opera in 2011. This will be his first outing to a national final, and his debut couldn't have a better pedigree, as the track Alone is written by amongst other Sven Atle Kopperud from the world famous Norwegian black metal outfit, Dimmu Borgir.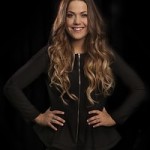 Song number 5: Julie Bergan – Give A Little Something Back  (L & M: Ben Adams / Sara Skjoldnes / Julie Bergan)
Despite being only eighteen and an unknown name for most of us, Julie Bergan intends to change all that. She had her first major stage experience in 2009 when she was a warm up act for the artists taking part in their heat in Melodi Grand Prix in Skien. She was bitten by the bug, and has pursued studies in theatre, dance and musicals, and is currently completing her final year.
She was discovered by A1's Ben Adams through Youtube and together with him and his fiancée has written her own entry, the ballad Give A Little Something Back, marking her debut as an artist in her own right at Melodi Grand Prix.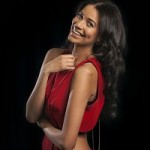 Song number 6: Mimi Blix – Catch Me  (L: Dr. Shiver / Luca Monticelli /Mauro Cottini / M: Mimi Blix / Dr. Shiver)
Mimi Blix was born Miriam Blix Mutabazi in 1991 in Askim, Norway. She has an exotic background, with a Norwegian mother and a Ugandan father, which she has used to her fullest advantage when making a modelling career for herself, which she managed with aplomb. She was signed to the larges modelling agency in the world, IMG, who also manage the careers of the likes of Heidi Klum, Naomi Campbell and Kate Moss. Modelling has given her the chance to work with huge names such as Vogue, Elle and Cosmopolitan.
Her foray into the world of music began with her playing drums and guitar for a band. She is currently based in London, where she manages to balance both careers alongside one another. She was first introduced to a wider music audience two years ago, when she first took part in Melodi Grand Prix with Allergic, a track which took her to the Siste Sjansen round. This was followed by a further single release, Forever the same year. Mimi Blix hopes to go one step futher this time around with the help of an Italian writing team behind the song Catch Me.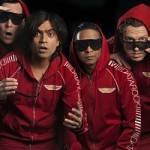 Song number 7: Datarock – Underground (L & M: Fredrik Saroea / Pål Myran-Håland)
Datarock are the last of the first seven contenders, and they are fairly well known in their native Norway. The band hail from Bergen and were founded in 2000. The line up has changed over the years and current members Fredrik Saroea on vocals, guitars and keyboards, Thomas Larssen on bass, Kjetil Møster on saxophone and Tarjei Strøm on drums will fly the Datarock flag on stage when they finally make their Melodi Grand Prix debut this year.
They cite such diverse acts as Talking Heads, Devo and Happy Mondays as their influences and made their breakthrough i 2005 with their third album Datarock Datarock. Other album releases include Red (2009), Catcher in the Rye (2010) and California (2011). Their music has been used by such huge corporations as Coca Cola and Apple, as well as featuring in no fewer than 22 different computer games.  The band are currently working on a project, Datarock – The Musical, which they hope will result in both an album, stage production and even film.
All seven entries can be heard on both Spotify and iTunes prior to the first semi final on the official NRK official Melodi Grand Prix website.

You might also want to read: