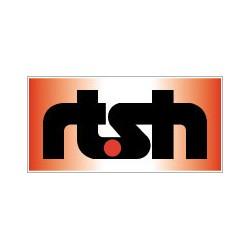 The second semifinal of Festival I Këngës was performed yesterday evening. This time, each contestant dueted with a famous singer who has participated in the festival before.
The festival started at 20.30 CET and could be watched from RTSH tv and Radio Tirana 1 live. The contestants performed their song with a famous artist from Albania who has competed in the Festival I Këngës before. The songs were performed as playbacking. Elsa Lila was again the presenter.
Participiants & duet singers has performed in the following order:
1. Marjeta Billo & Olta Boka – Era e tokës
2. Besa Kokedhima & Jacky Dachum – Ajer 
3. Shpat Kasapi & Adelina Tahiri – Aromë mediterane
4.Emi Bogdo & Xhoi – Kur buzet henen e kafshojn
5. Evis Mula & Erti Hizmo – Unë jam dashuria
6. Era Rusi & Irma Libohova – Shpirt i humbur
7. Rovena Dilo, Gent Bushpepa & Jonida Maliqi – S'jam Balade
8. Endri, Stefi & Maria Prifti – Ti bere faj 
9. Juliana Pasha, Luiz Ejlli & Produkt 28 – Nje jetë
10. Erga Halilaj & Kristi Popa – Dikush mungon
11. Kejsi Tola & Flaka Krelani– Më mërr në ëndërr
12.Kujtim Prodani & Jo Artid Fejzo – Nostalgji
13. Dorina Garuci, Arber Arapi & Marsida Saraci – Dite 1 jetë
14. Group Burn & Aleksander Gjoka – Jam i pari i jettes sime
15. Agim Poshka & Eranda Libohova – Fajtor për ngrohjen globale
16. Group West Side Family & Aurela Gaçe – Jehonë
17.Adelina Thaci & Teuta Kurti – Oret e fundit
18. Vedat Ademi & Samanta Karavello – Po me prite ti
19. Julian Lekocaj & Kamela Islamaj– Nuk je ti
20. Soni Malaj & Geotar Selimi – Zona zero
Tonight the final performances will be shown and the winner will participate Albania in Eurovision Song Contest 2009, Moscow, next year. The show will begin at 20.30 CET and will be available on TVSH and Radio Tirana 1.