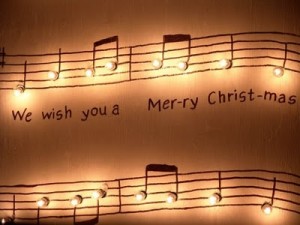 Many of our readers will in the coming days be celebrating Christmas, though there is a big difference between how it is celebrated in the various countries. From EuroVisionary we would however like to wish you all a merry Christmas. We hope that you, sourounded by your loved ones, will have a nice holiday.
With this little video, which we call the North Pole entry to the 2012 Merry Christmas contest, we wish all of our readers a happy holiday. The video is recorded in the 3D, which EuroVisionary, as the first media started using for the 2012 Eurovision Song Contest. We recommend watching it with a suitable pair of glases. This feature can easily be turned off and on in the player, but as an extra present for you, we are supplying you with the 2D version as well just below the 3D one.
Merry Christmas everyone – no matter how you celebrate it! 
You might also want to read: