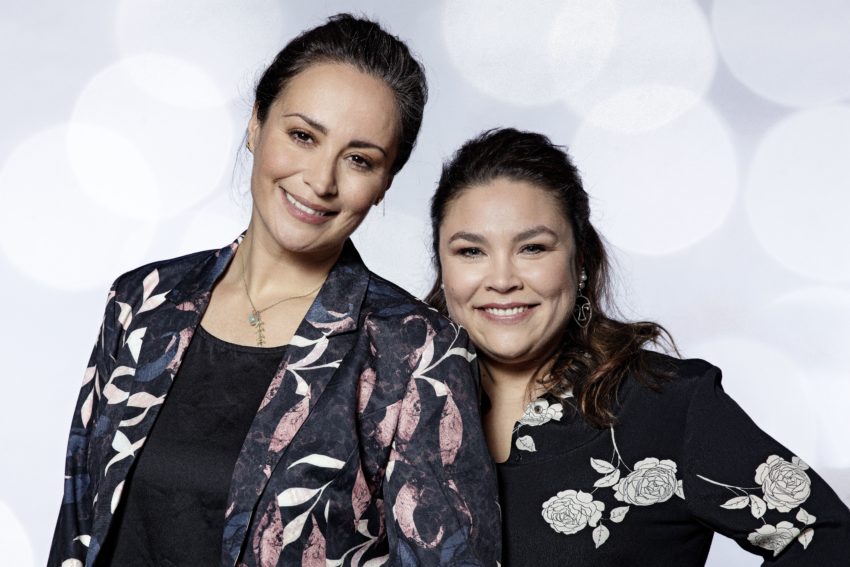 Greenlandic, Danish, English, Spanish, German and French. Those are the various languages you will hear in this year's Danish final. For Greenlandic, it could be first time it will be sung on the Eurovision stage. 
The list of languages used at the Eurovison stage is long, and it's hard to imagine that we can still add new ones to it. Julie & Nina are currently second in the odds to win the Danish Melodi Grand Prix final. If League Of Light do make it to the Eurovision Song Contest, it will be the first time we'll hear Greenlandic in the contest.
Greenland is a part of the Danish Kingdom, just like the Faroe Islands. In the Danish final in 1979, Rasmus Lyberth sang Faders Bøn in Greenlandic. That's the only time, this language has been featured in Melodi Grand Prix – until this year.
Nina Kreutzmann Jørgensen is Greenlandic (With a mother who is half Danish) while Julie Bertelsen is half Greenlandic and half Danish so for both of them, it is natural to include Greenlandic in their song at this year's Danish final.
Greenlandic and Danish far from each other
Danish is official language on Greenland, just like Greenlandic, and it is widely understood on Greenland, mainly in the cities. Outside the cities however, you can't count on everyone to understand your Danish, just like the Danes usually can't understand Greenlandic. The two languages are simply too far apart.
In Greenlandic they use the latin alphabet too, but only with 19 letters whereas Danish has 28. Greenlandic however is a polysynthetic language where several words are put together. An example of this, from the lyrics of League Of Light, is the Greenlandic word 'Nunagisarput'. In Danish it is 'Vort land, hvor vi kommer fra' and in English it would be 'Our country, where we come from'.
| | | |
| --- | --- | --- |
| Greenlandic | Danish | English |
| Uummatitta | Vores hjerter | Our hearts |
| Puigunngilaa | Glemmer aldrig | Never forget |
| Nunagisarput | Vort land hvor vi kommer fra | Our country where we come from |
| Toqqortarivaa | Det gemmer på det hele | It contains it all |
| Siunnissamut | Så vi kan møde fremtiden | So we can meet the future |
| Ammasumut | Med åbne arme, med åbent sind | With open arms, with open mind |
In the video below, you can listen to Julie & Nina's League Of Light – which might make it to this year's Eurovision Song Contest: