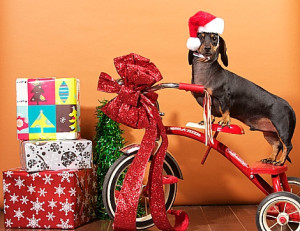 As Christmas is approaching it is time to get into the right spirit. Several Eurovision Song Contest participants have released albums singing Christmas carols. Maybe one of them is just what you are looking for here in the cold months.
Alexander Rybak – Christmas Tales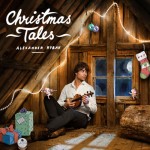 Brand new Christmas album from the 2009 Eurovision Song Contest. He won convinsingly with Fairytale and this is his fourth album released. It is all in English and contains lots of classic Christmas songs such as Silent Night, Have Yourself A Merry Little Christmas, Santa Claus Is Coming To Town and Rudolph The Red-nosed Reindeer.  
Celine Dion – These Are Special Times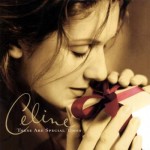 Celine Dion is without doubt the one who has had the biggest career after a Eurovision Song Contest participation. She took part for Switzerland in 1988 with the song Ne Partez Pas Sans Moi, which ended up winning. That really gave her career a big boost and she started singing in English shortly after. One of her biggest hits; My heart Will Go On was used in the Titanic film. This Christmas album contains 16 carols – most of them in English.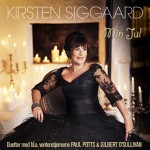 This album containts 13 Christmas songs, some in Danish others in English. One of them is a duet with Søren Bundgaard. Together they represented Denmark three times at the Eurovision Song Contest. First time in 1984 where they came fourth with Det' Lige Det, then again the year after with Sku' Du Spørg' Fra No'en? and in 1988 they got another top placement as Ka' Du Se Hva' Jeg sa'? came third at the international contest. 
Carola – Christmas In Bethlehem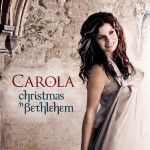 Carola has also been participating at the Eurovision Song Contest a total of three times; first time was in 1983 where she came third with the song Främling, a song whose album ended up being the most sold debut album in Sweden.  In 1991 she was back – and won the whole thing – with the song Fångad Av En Stormvind. For quite some years it looked like we wouldn't see her again on the international stage, but in 2005 she participated again. Invincible brought her a 5th place. 
Malena Ernman – Santa Lucia – En Klassisk Jul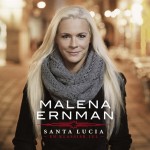 This Christmas album from Malena Ernman contains 16 classic Christmas songs in her well known style. She represented Sweden at the 2009 Eurovision Song Contest with the song Va Voix, which qualified to the final, but didn't score much points at the big night. It might not be what appeals around Europe in such a competition, but for sure she has a great voice, which suits these songs perfectly.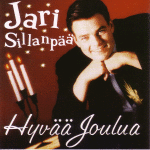 Non Finnish fans might not be able to understand much of it as this album is all in Finnish, but for the right fans this might be a great way to boost the Christmas spirit. Jari represented Finland at the 2004 Eurovision Song Contest. Unfortunately the song Takes 2 To Tango didn't quite appeal to the rest of Europe.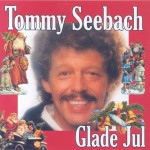 Unfortunately Tommy passed away in 2003 after a long career in Denmark, where he got to represent the country at the Eurovision Song Contest a total of three times; in 1979 with Disco Tango, two years later he was back together with Debbie Cameron and Krøller Eller Ej and finally again in 1993 with Under Stjernerne På Himlen. This album is a collection of the many Christmas songs he released during his career – all in his native Danish.