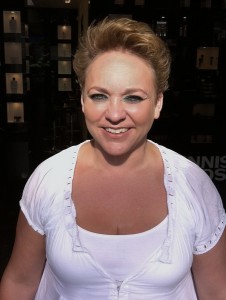 Danish broadcaster, DR, has announced its Head of Production for the 2014 Eurovision Song Contest. Kamilla Monies with 25 years of production experience has been chosen for the task. She has been working with big TV shows before in relation to X-factor.
Currently Kamilla Monies is working for Nordisk Film as production chief and that is a job she will return to when the 2014 Eurovision Song Contest is over. Though she is currently not hired by DR she isn't a complete stranger to the Danish broadcaster as she has been working with them in the past, in particular on big TV shows like X-factor.
About the choice of Kamilla, DR's Excutive Producer on the Eurovision Song Contest Pernille Gaardbo says: "The Eurovision Song Contest with big a big production with perhaps the largest technical setup ever in Denmark. It has therefore been needed to find a production leader with experience from the largest TV shows, and there are no one matching Kamilla in that field. She has previously proven that she – together with Per Zachariassen and Jan Lundme – that is a part of a super strong teams on the big events and I am looking forward to working together with her".
Other important positions for the 2014 Eurovision Song Contest are (previously announced):
Per Zachariassen as Senior producer
Pernille Gaardbo as Excutive Procucer
Jan Lagermand Lundme as repsonsable for the show 
Søren Therkelsen as Head of Partner Relations 
You might also like to read: