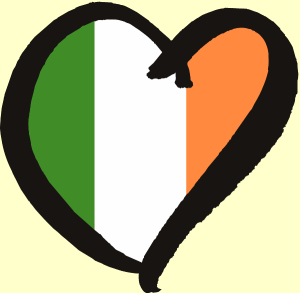 After Jedward has represented the country at the Eurovision Song Contest the past two years it was today made clear that there won't be a third time for the twins in 2013. The five acts for the national final was confirmed today and already tomorrow they will be released.
Ireland stick to its ususual well known format with 5 established working as mentors for each their act in the national final, which will be a special episode of The Late Late Show on the 22nd of February.
The five acts confirmed by Irish broadcaster RTÉ are:
Kiss Me There composed by Drax. Sung by Kasey and mentored by Mairéad Farrell.
Son Kez/The Last Time composed by Hugh O'Neill and Sinead Bradley (Arranged by Tevfik Kulak) Sung by Inchequin and mentored by Shay Healy.
Crashing Down composed by Robert Grace. Sung by Aimée Fitzpatrick and mentored by Mark McCabe.
Fire composed by Lauren White, Niall Mooney and Willie Weeks. Sung by Zoe Alexis Bohorquez and mentored by Niall Mooney.
Only Love Survives composed by Wez Devine and Ryan Dolan. Sung by Ryan Dolan and mentored by Stuart O'Connor. 
Tomorrow the songs will be aired on Irish radio in the programme Mooney at 16:00 CET and on the 22nd of February we will know just who of them will be representing Ireland at the 2013 Eurovision Song Contest. 
You might also want to read:
Below you can see
Jedward
perform their song
Waterline
for Ireland last year. The song is recorded in 3D, which we recommend you watch it in to enjoy it to its fullest. You can read more about how to do so 
on our 3D page
, but should you want to this can also easily be turned off in the player for regular 2D video.